BlackBerry begins Q10 build-up
Indications are that SA will see a mid-May launch of the new mid-level, hybrid device.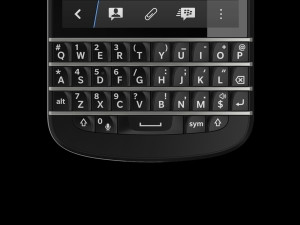 The local BlackBerry crew is readying to launch the Canadian smartphone-maker's new hybrid device, the BlackBerry Q10, running on its latest operating system.
This comes about two-and-a-half months after the launch of the BlackBerry 10 flagship all-touch device, the Z10, and indicates a mid-May launch for the mid-level Q10, featuring a full qwerty keyboard and touch-screen.
Yesterday, BlackBerry released the first in what is set to be a series of media alerts, highlighting the Q10. The device goes on sale in Canada at the end of the month, and - according to a recent TechCrunch report - is now open for pre-order in the UK. Shortly after the global BlackBerry 10 unveiling, on 30 January, the Z10 launched in Canada on 5 February and hit SA's shores about two weeks later.
Design details
BlackBerry's new, reengineered platform is competing against the likes of leading Android and iOS devices, amid a previously dismal outlook - and debate is hot as to whether BlackBerry's reinvented platform will manage to pull the company back from the cliff's edge.
BlackBerry took the opportunity yesterday to start building hype and interest around its imminent Q10 handset, highlighting its design.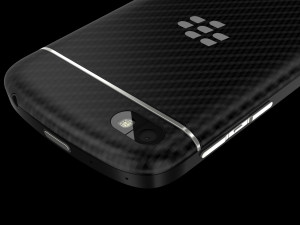 "BlackBerry Q10 is the first BlackBerry 10 smartphone to feature a classic BlackBerry qwerty keyboard. [The phone] combines the power of the BlackBerry 10 platform with a large, re-engineered physical keyboard and touch-screen display - the largest ever on a BlackBerry qwerty smartphone."
A distinguishing factor among today's largely touch-based phones, the Q10 keyboard features a wider layout, bigger sculpted keys and longer frets between rows than its predecessors.
Also new to the hybrid handset, the Q10's body features a back plate made of lightweight glass weave material in black.
Like the BlackBerry Z10, the Q10 also features a 1.5GHz dual-core processor, 2GB RAM and 16GB storage; an 8MP rear camera and 2MP front camera. The display comes in at 3.1-inches and features an Amoled touch-screen with 720x720 pixel resolution.
While BlackBerry is tight-lipped as to an exact launch date for its second OS 10 device, media alerts indicate it is imminent.