.africa case continues in US court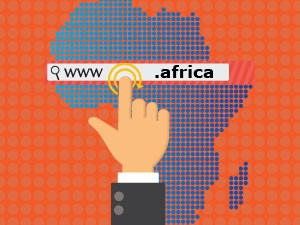 A US court has denied the Internet Corporation for Assigned Names and Numbers' (ICANN's) motion to reconsider a preliminary injunction against it, once again halting the roll-out of the .africa domain.
ICANN was trying to reverse a previous ruling by the central district court of California, in April, which granted the injunction in favour of Mauritius-based DotConnectAfrica Trust (DCA). The injunction prevented ICANN from immediately delegating the rights to the .africa generic top-level domain (gTLD) to the ZA Central Registry (ZACR).
Last month, the California court granted the ZACR's motion to dismiss all claims against it by rival DCA in the ongoing battle over which organisation should rightfully manage the .africa gTLD. Because of this ruling, the US court said it "denies as moot ZACR's motion for reconsideration, and addresses the motion only as it pertains to ICANN".
The court then denied ICANN's motion to reconsider the injunction. This was despite the ZACR CEO Lucky Masilela last month saying the ZACR was confident the judge would rule in its favour. At the time, the ZACR said the judge had essentially sent a firm message to the DCA that "its spurious claims against the ZACR are deficient in law and don't stand up to proper scrutiny".
However, the California judge found ICANN had not raised any new or changed circumstances to warrant a reconsideration of the preliminary injunction.
ICANN was asking for reconsideration on two grounds: firstly, that the court made an erroneous factual finding that impacts its determination of the merits; and secondly, that the DCA misrepresented facts regarding irreparable injury. However, the court found "ICANN's arguments unavailing".
The battle for which organisation gets to be the official registry operator for .africa has been raging since 2013. The DCA's application to be the official registry for .africa was originally rejected in June 2013. The ZACR then signed a registry operator agreement with ICANN in March 2014.
In May 2014, an independent review process (IRP) suspended any further processing of any application for .africa, pending a review. In July 2015, the IRP ruled ICANN violated its bylaws during its handling of the DCA's bid for .africa. This effectively 'un-rejected' the DCA's application and forced ICANN to put the DCA application back into the evaluation process.
ICANN's Geographic Names Panel then resumed its evaluation of the DCA's application to operate .africa, and in March 2016, ultimately found - through its extended evaluation - that the DCA did not satisfy the necessary criteria to pass the review and its application was "ineligible for any further review".
However, the DCA had already filed a First Amended Complaint against ICANN and the ZACR in the US courts in February. In April, the court granted the DCA's request for a preliminary injunction, which still stands, until resolution of the action.