New MVNO to fill 'big niche'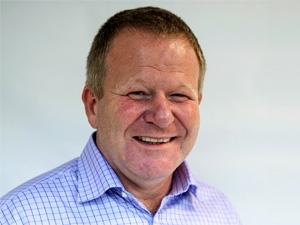 SA's historically arid mobile virtual network operator (MVNO) landscape may soon start to become more lush, as at least three more players are set to make their niche cellular services available in the first half of next year.
This comes about five months after former Virgin Mobile SA (VMSA) boss Steve Bailey launched his MVNO enabler, MVN-X, in a move he said at the time heralded a new era of niche operators that would plug the gaps left by mass market mobile operators.
Bailey this morning confirmed Smart Mobile - a Cape-Town based business that specialises in credit scoring and collections - would launch an MVNO using the MVN-X platform in the first quarter of next year, while at least two others (which he was not at liberty to name) are on board to launch around the same time.
Smart Mobile has signed with MVN-X, which piggybacks off Cell C's network, to offer post-pay deals with a handset to customers who are unable - due to poor credit rating - to take out contracts with SA's primary network operators.
Bailey says Smart Mobile will cover a big niche, previously un-served. "They will essentially offer a service to people who couldn't otherwise get a cellphone contract. This is what MVNOs are for - they offer the services your main operators don't."
MVNO space
Until recently, when one of SA's largest retail groups, Mr Price, launched MRP Mobile, VMSA was SA's only true MVNO. The service was launched under Richard Branson's world-famous Virgin brand in 2006, but has since failed to gain much traction, with an estimated customer base of less than 500 000 eight years later.
At the beginning of November, VMSA broke what appeared to be a lengthy marketing silence, announcing a free on-net call offering. The company hopes the free on-net call drive, in conjunction with upcoming offers, will result in it acquiring a customer base of one million in the next three years.
Meanwhile, French mobile giant Orange - which has always been upfront about its ambition of becoming a fully-fledged MVNO in SA - is hanging back at the moment, waiting for the day when the country's regulatory ecosystem better supports the entry of new players.