Mint MD named as finalist in ITWeb IT Personality of the Year awards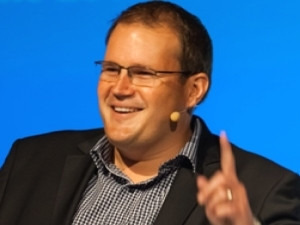 Carel du Toit, Managing Director of Mint Management Technologies, has been announced as a top 10 finalist in the ITWeb IT Personality of the Year awards. The top 10 shortlist has been selected from a vast number of nominations received from the IT community, ITWeb readers and the broader public.
The prestigious awards are presented by the Institute of Information Technology Professionals South Africa (IITPSA), in association with ITWeb, the Gordon Institute of Business Science, and Gartner Africa.
The IT Personality of the Year Award is now in its 37th year. The award recognises a person who has made an outstanding impact on the South African ICT industry over the past year and a significant contribution to the IT profession overall.
Under Du Toit's leadership, Mint's collaborative partnerships, multiple mobile patents, and breakthrough CRM, cloud, mobile and ECM technologies, have pushed the digital envelope and earned a great deal of respect - and revenue - for the business. The company grew more than 35% in the last year alone, established a presence in the Western Cape, and scooped multiple awards and nominations, including membership into Microsoft's President's Club (Top 5% Global Partner) and being named as a finalist in the Best HR Industry Innovation and Corporate Creativity category with Careers24 & The Future of HR Awards.
Members of the public are invited to vote for their favourite candidate using an online voting facility on ITWeb's site before 21 September 2015. After the public votes have been tallied and adjudicated by the panel, five IT Personality finalists will be announced. Each finalist will be interviewed by the judges, and the winner will be announced at the IITPSA Annual President's Awards Breakfast on 12 November 2015.