DST warns suppliers of scam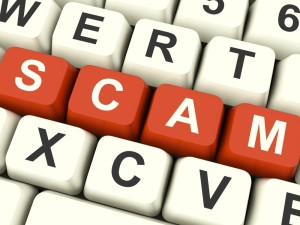 The Department of Science and Technology (DST) has become the latest government department in recent months to be victim of an organised crime syndicate.
In a statement, the DST says the syndicate created a false Web site pretending to be the official supply chain for the department.
The syndicate requests quotations from service providers, takes delivery of goods (especially IT-related items), and then gets the service provider to invoice the DST, the department explains.
The false DST Web site address is www.dst-gov.org.za, according to the department.
"The department encourages service providers to confirm the legitimacy of purchase orders by contacting the DST's directorate for supply chain management before delivering goods," reads the statement.
Mandisa Bosman can be contact at (012) 843 6716 or Mandisa.Bosman@dst.gov.za, or Lavhelesani Mulibana at (012) 843-6680 or Lavhelesani.Mulibana@dst.gov.za.
Last month, the Department of Correctional Services (DCS) warned of a similar organised crime scam on social media networks.
According to the DCS, fraudsters were using various social media platforms to advertise non-existent job positions and requesting administrative fees of R150 or more for securing jobs within the department.