Local firm taps into crypto currency transactions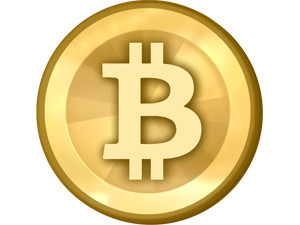 Sagteware.NET, a software company based in Sunninghill, has developed a crypto currency platform targeting South African businesses.
The company says the software platform is fully white-labelled and can assist businesses to accept new virtual currency transactions.
Using the platform, organisations can issue addresses to their company or clients, as well as monitor transactions that took place on the blockchain.
"This platform will allow your company to move into the exciting world of crypto currencies," says Gideon Louw, CEO of Sagteware.NET.
Crypto currency has faced controversy for its association with cyber criminals and fluctuating values. However, according to local Bitcoin wallet and exchange service BitX, the currency provides an ideal platform for e-commerce transactions.
"As more people use and accept Bitcoin, it creates positive feedback loops for usage and trust, which helps grow the industry. At some point, we believe it will hit a critical mass that will cause growth to become exponential," says Werner van Rooyen, head of business development and growth at BitX.
Globally, Bitcoin is experiencing growing adoption, with around 236 175 transactions per day, says BitX, which is based in Singapore with offices in Cape Town.
However, the South African Reserve Bank warned of the risks posed by crypto currency Bitcoin, noting it has no legal status or a regulatory framework. The central bank's position on Bitcoin followed the news that Standard Bank had been running a Bitcoin trial, which it later stated would not be launched to customers.
Louw says there are three main crypto currencies that South Africans are mostly making use of: Bitcoin, Ethereum and the DAO.
He explains Bitcoin uses peer-to-peer technology to operate with no central authority or banks; managing transactions and the issuing of Bitcoins is carried out collectively by the network.
"Bitcoin is open source; its design is public, nobody owns or controls Bitcoin and everyone can take part. Through many of its unique properties, Bitcoin allows exciting uses that could not be covered by any previous payment system.
"With the South African rand that is so extremely weak, and the Bitcoin price that is today already above $540, it is a great way for a business to make additional profit."
Louw says Ethereum is a decentralised platform that runs smart contracts - applications that run exactly as programmed without any possibility of downtime, censorship, fraud or third-party interference.
"The DAO is a decentralised autonomous organisation. More specifically, it is a new breed of human organisation never before attempted. The DAO is born from immutable, unstoppable and irrefutable computer code, operated entirely by its members.
"By not accepting new payment methods, South African businesses might miss out on sales," he concludes.