Targeting the high-value BPO market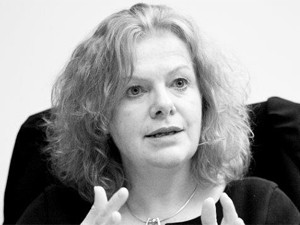 There is, seemingly, a greater emphasis within the local BPO sector on landing international business over local business. At the same time, the general perception is that there is an apparent reluctance to embrace BPO among local businesses.
Traci Freeman, the Johannesburg representative of BPeSA (Business Process enabling South Africa), attributes this reluctance to a lack of maturity in SA versus Europe and the US. However, she suggests this is changing, as more local corporates begin to investigate options in this regard.
Zain Patel, GM of Operations at Merchants, agrees. "Even the banks locally are beginning to explore the idea of considering outsourcing part of their business," he says, pointing out that he believes there is currently a big opportunity in what he calls specialised functional outsourcing: workforce management, quality management, among others.
Offering a different perspective, Abigail Brooks, account director: operations for Accenture SA, describes a reluctance in the market to go for offshore solutions, because people don't like taking jobs away from South Africans. She reports further that local interest in what can be done at the strategic end of the market is increasing as clients search for value in areas where they may be short of skills and experience.
Lise Hagen, research manager: software and IT services Africa at International Data Corporation (IDC) SA, says globally, BPO providers find they need to push, creating demand for their value-added services by demonstrating the possibilities. "Otherwise," she adds, "it's just going to be processing-focused (outsourcing demanded by the market)."
Nodding in concurrence, Glen Mollink, CEO of the Innovation Group, suggests with value-based outsourcing, the value can only lie in the process itself. Clients, he says, typically seek either to outsource a process to somebody else or to engage an industry expert able to deliver it better than they can themselves.
Strategic partners
"The whole industry likes to talk about the fact that we're strategic partners, and we deliver things according to your strategy. But if you're in the space of inventing a process, being a subject-matter expert on that process, rather than (just being) able to do it a bit cheaper or faster, (then) there's substantial value," he asserts.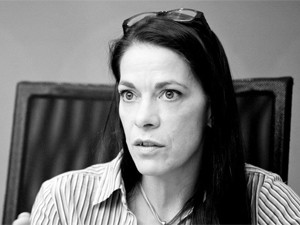 "You're not going to outsource to somebody who you don't think can do it better than you can." At the same time, Mollink says the banks, in particular, have an added pressure of needing to make sure they invest enough in their customers to justify the fees they charge.
Freeman agrees and points to increasing pressure from African customers who, she says, are demanding they deliver service levels that some of them are simply not able to deliver. Clients want things like omni-channel, and the ability to communicate with their bank in a variety of ways, she says.
"Since outsourcers are able to deliver that functionality more easily than the banks, there's a lot more outsourcing happening," she observes.
Brooks adds that while economic pressures are driving interest in the outsourcing of core transactional capabilities, there is also a labour arbitrage element. (Labour arbitrage is defined by The Economist as: taking advantage of lower wages abroad, especially in poor countries. - Ed)
You're not going to outsource to somebody who you don't think can do it better than you can.

Glen Mollink, CEO, Innovation Group
According to Brooks, the benefit of off-shoring has never been terribly strong in SA, but it's getting weaker now as the rand gets weaker, meaning BPO work that might previously have gone off-shore is now more likely to stay in SA.
At the same time, she says, local BPO providers must also build capacity and skills, thereby moving away from pure transaction processing. "Then (customers) can operate on a basis where (they) buy skills for a period of time and utilise a service provider to help build that capability in-house," she says.
So, it's a build, operate, transfer approach that moves away from the model of outsourcing in perpetuity. Instead, it's a piece of work for a three- or four-year term, with the goal of helping the client build the capacity internally, says Brooks.
Job creation targets
About six years ago, national government set targets for job creation and tax revenue generation across a variety of industries. At the time, there was some question about how realistic those targets were, but as it turned out, the BPO industry has overachieved.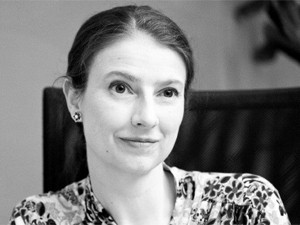 Freeman elucidates: "Government had a 20 000 job creation target, looking at the international market only. If I remember correctly, when (the DTI) first put figures out in about 2008, we had around 12 000 offshore seats. Today we're sitting above 40 000."
Mollink suggests it could have been so much better with lower connectivity costs and a more stable exchange rate. "When we're undervalued as a currency, everybody is looking at us, saying well that's great, it's going to continue that way, but we might be the strongest currency next year. And either the BPO business is taking a knock, or the clients are taking a knock, or both."
Freeman reacts by asking if the government incentives currently in place for international jobs brought into the country helps mitigate the fluctuating currency.
Mollink replies that it should, but suggests it would be more effective to focus on stabilising the currency than providing a tax incentive, as is presently the case. He quickly adds he's not suggesting that government props up the currency. Rather, he says, government could offer guarantees to the BPO industry similar to those created for the motor industry.
Government had a 20 000 job creation target. Today we're sitting above 40 000 seats.

Traci Freeman, Johannesburg representative, BPeSA
Hagen raises another issue, based on a trend she says IDC is seeing globally relating to the rise of contingent labour. She says the research firm is seeing very highly skilled individuals coming through for three- to six-month contract periods.
"This is where outsourcing or BPO can start making a really big difference from a South African point of view," she says. "The industry needs to be getting those experts coming through to bolster the high value proposition from SA."
Speciality areas
Marina Nolte, national outsourcing manager for Sage VIP Payroll & HR, can relate to using expert staff, but doesn't believe the engagement needs to necessarily be short-term. "We invest a lot in the relationship and we use highly skilled staff. We've had relationships with some of our outsourcing clients for 12 years.
"And, obviously, continuity is a huge risk, which is why companies outsource their payroll and we need to ensure continuity on our side so we invest a lot into our account managers to stay with the company, and to ensure that the client stays with us," she elaborates.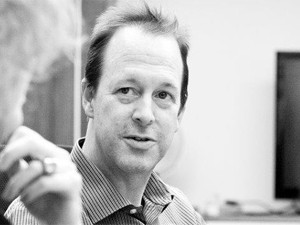 Brooks concurs and says attrition is a real issue in BPO and that clients look for continuity as far as possible. "If they're outsourcing their high-end work, they want to make sure it's all covered and that their staffing problems become our problem," she notes.
"We have a responsibility to try to build that capability and build those skills within our service provider organisations in order for it not to be a short-term thing or to have a rapid turnover and impact (negatively) on the service to the client," says Brooks.
Nolte agrees: "I can see from the tenders we complete when we do outsourcing that there are a lot of questions. You need to prove sustainability; you need to prove your history with clients. So those (clients) don't want a short-term solution in most cases, not in the (sector) we're playing in."
Patel throws a spanner in the works when he raises the issue of organised labour and its stance on both short-term contracts and outsourcing, which he suggests is nonsensical in an environment where staff churn is usually significant. However, he believes the industry could play a role in helping to alleviate the country's high unemployment rate.
Tackling jobs
He suggests it should rather be seen as a stepping stone into the formal employment market. Patel advocates working with FET colleges and universities to mould curricula in order to produce more employable graduates and by facilitating development of scarce skills within the call centre space.
He contends that BPO providers are in a position to play a bridging role, thereby giving graduates specific and marketable skills.
Freeman points out there are already a great number of similar initiatives under way in the country, many in which BPeSA is involved in some capacity.
Brooks asserts that, as employers, BPO providers have a responsibility to take the seed from those programmes, give them opportunities and provide them with career prospects. "We also need to support them if they want to move on to something else, and we should be appreciative of their efforts while with us," she adds.
In her wrap-up, Brooks notes that technology has helped Accenture to move away from pure transactional outsourcing to doing something that adds greater value to its clients, focusing on business outcomes rather than on just delivering a service.
Mollink believes an issue often overlooked by the industry is positioning. "It's up to us to (demonstrate) the value propositions that (we offer) and not just to talk about how cheaply we can do it.
"I think our industry should focus on designing processes and making sure we get in the right expertise to help design those processes, then to take them to market," he adds.
"Most critically is delivering more MIS, higher quality business intelligence in relation to the process than clients would have had if they did it themselves. So you know more about it if you outsource it, not less, and if you can get into that space in the industry, then I think the sky's the limit," he sums up.
Patel believes the employee value proposition should receive more attention from BPO providers. "In light of high unemployment in SA, we can play a role in filling in some of those gaps, so people can be attracted naturally to (the industry)," he says.
Nolte reserves her last word for SARS and the government, which she says continue to create doubt in her clients' minds by constantly changing the statutory environment. "That is one of the biggest drivers in our market. People just can't keep up with the specialised knowledge of payroll and HR, and labour law and tax law, and that's where we add our value," she says.
Freeman wraps up the discussion with three points. Firstly, she says BPeSA has been working for many years with the Department of Education and with FET colleges in order to make graduates more employable.
Secondly, she says the industry has a responsibility to educate its clients on what is and isn't possible using technology. However, she cautions that operators should take care not to lose sight of the customer and fall into the trap of over-engineering.
Finally, she advocates a programme to instil more pride in the capabilities of the South African BPO industry, which she says is valued far more highly overseas. "We need to institute a 'buy local' campaign for the internal SA business community," she concludes.