African telcos to discuss investment at London event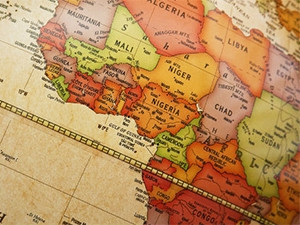 Leaders from Africa's biggest telecommunications investment companies will meet with investment bankers, investors and advisers in London next month to discuss accelerating new investment opportunities in digital communications and infrastructure on the continent.
Over 200 senior telecom, media and tech executives ? including many industry CEOs, investment bankers and advisers ? will meet at the event, TMT Finance Africa 2017, in London on 24 May to discuss new investment and partnership opportunities. The companies include MTN, Liquid Telecom, Seacom, Orange, Helios Towers, American Tower, Eaton Towers, Google and Microsoft.
Telecom and tech companies are increasing investment across Africa as the rapidly improving digital infrastructure and services, and the take-up of smartphones, provide huge opportunities for business and revenue growth.
TMT Finance says more than 750 million mobile phone users in Africa are expected to subscribe to mobile broadband services by 2020 compared to 200 million in early 2016 ? which is driving growth for mobile operators as well as the potential for m-commerce, m-money and m-banking services, plus areas such as agriculture and health.
"Telecom and tech companies are ramping up their investment plans for digital infrastructure and services across Africa as reach of service and demand is soaring," commented an investment banker focused on Africa.
"On the infrastructure side, operators are investing in spectrum, especially in the 700MHz band, as well as on strengthening their networks by migrating from 3G to 4G LTE-based services. Mobile tower operators are also investing heavily, while submarine and terrestrial cable providers have been increasing the available backbone infrastructure."
The executive-only event, which is in its eighth year in London, features over 70 speakers and 25 sessions on telecom, media and tech investment and partnership opportunities for Africa.