Trademark owners urged to register for .africa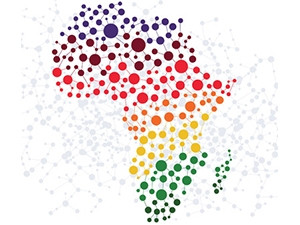 The ZA Central Registry (ZACR) is warning trademark owners that failing to register .africa domain names matching their brand names during the domain's sunrise phase could lead to significant legal costs.
"There are innumerable complexities involved in trying to wrest intellectual property away from those who would have snapped up domain names after the sunrise phase," the group says in a statement.
The sunrise period started on 4 April and runs until 2 June. During this period, trademark owners can secure domain names matching their registered trademarks before the new .africa geographic Top Level Domain (gTLD) is made available to the public.
After the sunrise period there will be a landrush period (phase one = 5 June to 9 June; phase two = 12 June to 16 June; phase three = 19 June to 23 June; phase four = 26 June to 30 June). This registration is open to everyone around the world without any restriction, but the registration is sold at a higher price. General availability will then become available on 4 July and registration will open to the general public and works on a "first come, first served" basis.
Trademark owners that do not secure their .africa domain names during the current 60-day sunrise phase may not be able to guarantee the availability of their .africa domain names from general availability onwards, ZACR says.
"The very real possibility of opportunists registering one's trademarks exists and it is best prevented by the simple act of applying now for .africa domain names that match registered or validated intellectual property," says ZACR CEO Lucky Masilela.
"It is an African initiative created by Africans for the international Internet community. In order to ensure responsible growth, the .africa registry will place special emphasis on securing the rights of intellectual property owners during the sunrise period," he adds.
ZACR says during the sunrise period, a trademark clearing house (TMCH) must first validate the registered trademarks. Alternatively, and specifically for the .africa gTLD, a system called Mark Validation System will be used to validate trademarks which are not yet registered, company names, trust names and common law trademarks ? as well as registered trademarks for trademark proprietors that do not wish to validate through the TMCH.