Veeam eyes billion-dollar market opportunity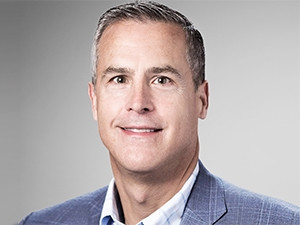 Newly-promoted co-CEO and president of Veeam Software, Peter McKay, has reiterated the company's objective to become a $1 billion revenue company as early as next year.
McKay made the comments to mark the start of the VeeamON conference, in New Orleans.
According to him, the company has great opportunity and will look to "make hay while the sun shines".
"We believe there is a fantastic opportunity in front of us if we work together and work better. If we hit $1 billion in 2018, only 42 software companies in the world have managed to do that; and we are growing faster.
"It is important that as we grow and scale up our business we do it the right way. We need to continue to focus on being the easiest company to do business with," he stated.
Founded in 2006, Veeam specialises in backup, disaster recovery and virtualisation management software. The company, which describes itself as a pioneer of availability for the always-on enterprise, has been on a steady growth trajectory since it was introduced.
Last year, Veeam's global business saw record fourth quarter and full-year results, with 28% year-on-year growth and $607.4 million in total revenue bookings.
The co-CEO and president reiterated that 2016 was a fantastic year, and the company will continue to invest aggressively in sales and marketing.
Veeam ended 2016 with 231 000 customers, an average of 4 000 new customers every month, said McKay. "Veeam is no longer a small company; we are the leader in the market.
"All four of our sales engines: SMB [small and midsize business], commercial, enterprise and cloud had double-digit growth rates in 2016."
McKay pointed out that Gartner views the backup and disaster recovery market as a $6 billion industry.
He added that Gartner's estimates show that of the $6 billion, 50% is going to turn over and change up the solutions that are available.
So in 2017 and 2018, we have a $3 billion chance to go after and grab that market opportunity from our competitors, stated McKay.
"We are aggressively investing in taking market share from our competitors...In 2017 and 2018, Veeam has a window of opportunity to grab that $3 billion market opportunity."
Co-founder Ratmir Timashev explained that when McKay joined Veeam 10 months ago, he was tasked with making sure the company reaches the $1 billion mark by 2019.
However, McKay adjusted the company's billion-dollar targets by one year, moving the goal from 2019 to 2018, according to Timashev.
Veeam now plans to become $1.5 billion revenue company in 2020.