Harry Potter-like solution for SA kids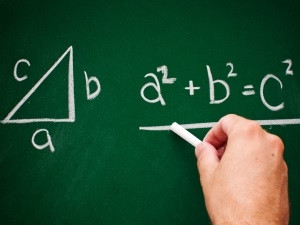 South African start-up Paper Video is using technology to change the way kids learn and prepare for exams.
The social enterprise says one of the biggest obstacles faced by many students in South Africa is the lack of access to quality educators. Paper Video uses technology and innovation to overcome this obstacle by providing video solutions to past exam papers for grade 10 to 12 learners, with the videos presented by experienced teachers.
Co-founder and director Chris Mills says the idea came to him when he was studying physics and needed a video explanation for a problem.
"After 30 minutes of searching I found the perfect video clip, and then wondered why I had to waste 30 minutes of searching when that video could have been instantly accessible at the moment I needed it.
"That got me thinking about the newspapers from Harry Potter that have short video clips instead of pictures, and how I could create that for studying. Paper Video is the first step in this direction."
The enterprise was founded by Mills and Paul Maree in 2014, and began with a pilot project funded by the Millennium Trust. At first, it focused on Grade 12 maths but after a successful pilot it took on four additional teachers and expanded to include physical sciences, life sciences and accounting.
"We ended off 2014 with 350 videos across six papers; we are now at 6 000 videos across 105 papers."
Mills says Paper Video now offers 12 exam paper books, with 40% of the material being completely free to access via the Paper Video app or Web site. The remaining solutions cost between R100 and R150 per book, depending on how many different subjects are purchased within a grade.
"We currently have 3 800 registered users and are growing at about 50 per day. Our videos have been watched over 50 000 times," says Mills.
He says technology and the Internet have raised the expectations of kids who are studying, as it is now much easier to access a wider range of resources. This has put pressure on content providers to "up their game".
"It is also a good entry for kids into a research mentality, as opposed to the passive approach of sitting in class and expecting the teacher to provide you with everything you need to understand concepts. This skill is invaluable to anyone intending on progressing to tertiary study," says Mills.
Paper Video also has a partnership with the Actuarial Society of South Africa, which helps to give less advantaged learners access to the video materials.
"They provide a facility through which donor funding is channelled, which allows us to then provide our resources to schools that would otherwise not have been able to afford them," says Mills.
He says despite all of the positives that technology provides for education, Paper Video is aware that in many cases South African kids do not have easy access to the Internet "and when they do, the data costs prevent them from using it effectively".
Paper Video offsets this challenge by offering DVD packs for some subjects, and will this month release micro SD cards for smartphones across all grades and subjects.
"The micro SD cards will only require a learner to use a few MBs of data on setting up the Paper Video app and registering, and thereafter they will have access to all our videos, wherever and whenever they need them ? if they have an Android device. This is a limitation, but this is the dominant mobile OS on the market now.
"Other than Android, we also have an app for iOS (Apple); however, these devices cannot take SD cards but Apple users can still access our videos using this app and the Internet."
From 2016 onwards, Paper Video plans to expand to include more grades and subjects, as well as start offering solution videos in Afrikaans, Xhosa and Zulu. It also aims to provide subtitles in future videos to allow the resources to be used by hearing-impaired students.