Virtualscape marks 15 years in business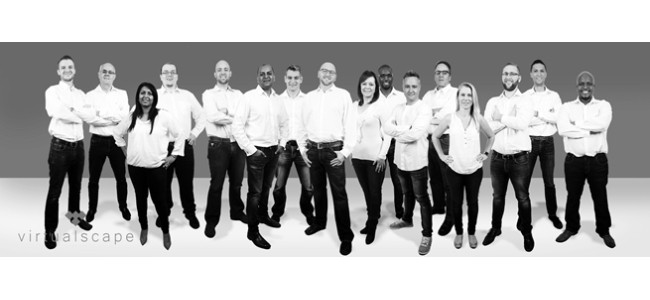 South African integrated IT and visual solutions company, Virtualscape, is celebrating a decade and a half of business this month, with ambitious plans to stay ahead of the innovation curve in order to continue on its path to deliver an exceptional customer experience.
"Some have said we ought to celebrate the small victories on our journey to keep things exciting. However, what about the bigger milestones along the way? What do we do with those? If anything, we should thank those who have provided us with their continued support along the way. And, it is exactly this that we intend to do: extend a big thank you the entire Virtualscape team. You have made this business a great success over the past 15 years and continue to grow it from strength to strength," says Aliza Visagie, director of Visualscape Visuals, a business unit of Virtualscape.
She highlights that since the company's inception in 2002, it has been honoured to celebrate numerous business wins in industries ranging from architectural and mining to fleet.
"These triumphs were only made possible thanks to our team, which has today grown to a large amount permanent employees - all who are willing to go the extra distance for both company and client, every time. At Virtualscape, we are an intimate team of thinkers, designers, animators, developers, illustrators, copywriters, makers, and, above all, communicators - all components that result in an inspired end product," continues Visagie.
"Ultimately, we would like say an appreciative thank you to each and every one of our customers for your continued business and support. Without you, well, it would all be a bit pointless really! As in the past, so in the future, Virtualscape continues to provide your business with unmatched visualisations, taking your business from good to great. Here's to the future!"