AEEI acquires 51% stake in Headset Solutions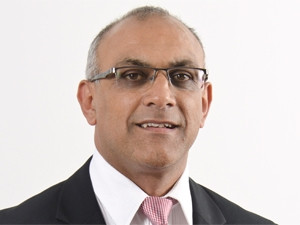 African Equity Empowerment Investments (AEEI) has acquired 51% equity in Kalula Communications, trading as Headset Solutions, for an undisclosed sum.
Headset is the authorised distributor of electronic products, namely Plantronics and Konftel. The business focuses on audio communications equipment and software.
The deal is another milestone for AEEI, as Headsets, with an estimated additional R60 million annual revenue, will complement and grow AEEI's technology division with additional capabilities, technical skills, says AEEI.
AEEI anticipates that its investment into Headsets will have a pay-back period of three to four years - this "payback" excludes the anticipated exponential capital appreciation expected from this investment, it adds.
With these acquisitions, AEEI's IT division alone is already expecting to double its annual revenue to R450 million for the year ending August 2017 as compared to R215 million for the 2016 financial year end.
"AEEI is pleased to welcome Headsets to the group. This synergistic acquisition further complements our already substantial technology offering by increasing our market penetration and client reach and will be instrumental in assisting our technology division to achieve its objectives for substantial growth over the next few years," says Khalid Abdulla, group CEO of AEEI.
Tony Brown, CEO of Headset Solutions, says: "We look forward to the growth opportunities provided by the synergies between Headsets and AEEI. Together we will be able to leverage our relationships to further increase our customer base and drive Headsets to grow into the unified communications market."
Brown adds being a member allows both groups to further grow their respective customer base into the African market where outsourced call centre operations are being established in countries such as Madagascar and Mauritius, from where they serve a growing number of European and American companies.