Carrier Ethernet 2.0 seminar comes to SA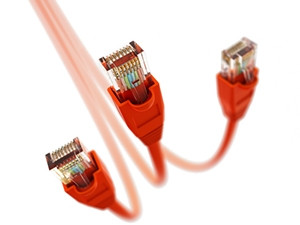 The Metro Ethernet Forum (MEF), a non-profit international industry consortium, dedicated to the worldwide adoption of Carrier Ethernet networks, is hosting its Carrier Ethernet (CE) 2.0 and Lifecycle Service Orchestration (LSO) Seminar in Pretoria on 22 June.
The MEF Pretoria Seminar will provide the latest information about the developments, certification and use cases of CE 2.0 services, as well as the strategic market shift towards LSO supporting both software-defined networking (SDN) and network function virtualisation (NFV).
The seminar will be presented by industry subject matter experts. The MEF is inviting professionals involved in architecting, provisioning, billing, and managing Carrier Ethernet services for cloud, retail and wholesale.
Daniel Bar-Lev, director of certification and strategic programmes at MEF, says this is not the first such event to be hosted in Africa.
"We held a MEF seminar two years ago also in South Africa and also co-sponsored by MetroFibre Networx," says Bar-Lev.
"It was the success of that event, and the steadily growing membership in the MEF of key African service providers that include Telkom and Vodacom, that has encouraged us to include Pretoria as a key event in the 2015 MEF Seminar Series, together with Tokyo, Bangkok, Bogota, Sao Paolo, among others."
He adds this event is important to the MEF, as well as to the event sponsors MetroFibre Networx and WebNMS, because of the African continent's and SA's growing adoption of Carrier Ethernet services.
According to Bar-Lev, standardisation and achievement of MEF Certification of Carrier Ethernet 2.0 services will form the base on which countries across the African continent can offer wholesale Ethernet service access to global service providers benefiting the region as a whole.
This MEF 2015 Seminar is part of the process of increasing awareness of what has been achieved already, and the way forward for new entrants into the African Carrier Ethernet services market, he points out.
Bar-Lev adds the event will introduce the recently launched work of the MEF in the service orchestration space of LSO.
"LSO, using Carrier Ethernet 2.0 services together with SDN and NFV, will enable the creation of agile, assured and orchestrated connectivity services that will underpin automation and application-aware connectivity services for the industry as a whole."
This MEF 2015 Seminar in Pretoria is important because it will introduce LSO to many African service providers for the first time, and provide them with a vision of the potential to be integrated seamlessly into continental and global connectivity services implemented and delivered in minutes rather than months, enabling them, for example, to connect their customers to the cloud-based services far more quickly and effectively, he explains.
"In addition, the MEF will be introducing its new MEF Services Interconnect programme aimed at small carrier Ethernet operators that otherwise would not have the opportunity to join the global standardised E-Access and E-Transit community. We will be announcing the first African participants in this programme at the event."
For more details about the event, click here.