The benefits of advanced planning and scheduling systems
Advanced planning and scheduling (APS) systems, also known as supply chain planning (SCP) systems, are decision support software applications used by companies (mostly manufacturing and logistics) to improve supply chain performance. APS systems are usually implemented as add-on software that complement companies' transaction software systems such as ERP systems, by providing advanced analytical and optimisation functionality focused on improving supply chain planning.
APS systems can be stand-alone systems or part of suites of systems ("enterprise solutions"), especially in larger organisations. Data interfaces are required to automatically receive input data and send results to other systems.
APS systems provide better information (and recommendations) on which planners and managers can base their decisions. They are tools and techniques to help manage complexity. Fast-moving environments with large numbers of items, orders, machines and people are difficult to plan effectively, as are environments with complex constraints.
For planners, APS systems quickly analyse the implications of alternative decisions, highlight consequences and problems, and generate optimal or near-optimal plans and schedules.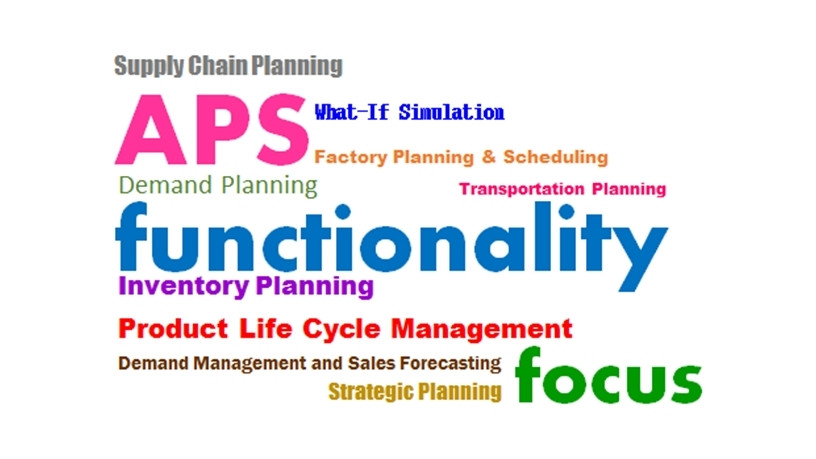 Provided that the APS system is successfully adopted and implemented, there is great potential to receive value of the APS investment. Still, if the APS system is not used it does not matter how well it was selected or implemented. Since APS systems are implemented and/or used differently depending on how the implementation was done, it is reasonable to believe that the benefits one receives differ from the other.
It is vastly important for companies to ensure that they intimately understand what their challenge is, as that is the starting point in deciding what the APS configuring must look like. Most APS resellers would guide these companies to identify the exact requirements and/or challenges. It is possible for a company to have more than one challenge.
There are even instances where a company implements an APS system so that it replaces an employee that is near retirement. Therefore, in reality, APS needs and/or challenges are endless.
The features and the design of the APS systems will solve most, if not all of the challenges, provided it is implemented and used properly.
The following list outlines the most common tangible benefits across many different APS users as it was gathered from many of their case studies. It neither modified nor scientifically weighted.
1. APS allows for real-time reaction to market changes.
2. Improved throughput and delivery times.
3. Optimum inventory levels.
4. Improved customer service levels.
5. Cost Reductions.
In addition to the APS users' case studies, Ncoded Solutions again analysed the types of benefits that its sample of over 30 users were listing. It also ranked and categorised their lists so it can again find some commonality. Broadly analysing the information, it found some correlation among the users.
The graph below lists ranked and categorised benefits of advanced planning and scheduling systems.