Getting BCM right in SA
ITWeb Business Resilience 2014 speakers will unpack local success stories.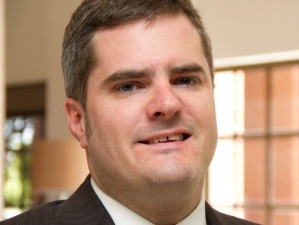 Local case studies taking a detailed look at key business continuity management (BCM) success factors will feature on the agenda at this year's business resilience conference, which takes place in Johannesburg later this month.
David Bollaert, managing partner at Resus Advisory, a professional consulting and training services firm focusing on organisational resilience and sustainability, will present a case study on Cadiz, an independent financial services group. He will cover the business continuity management (BCM) drivers, and the project outcomes, the benefits realised and the way forward.
"This session will explore the critical success factors relevant to implementing BCM programmes, underlined by practical examples, and lends itself to an interactive discussion around the challenges currently being experienced by delegates," says Bollaert.
Gilles Riviere, head: business development and solutions at DHL Supply Chain SA, will focus on how his company ensures business resilience. He will unpack the impact of supply chain disruptions, and how this business - part of one of the world's leading logistics companies - puts resilience theory into practice, ensuring its customers receive fast and uninterrupted services.
Joining them at ITWeb Business Resilience 2014 will be international speakers Lyndon Bird, technical director at the BCI, the world's leading professional BCM organisation, and Alan Hilburg, world-renowned crisis communications expert and president and CEO of HilburgAssociates.
Bird will bring delegates the latest in trends, technologies and standards, while Hilburg will present on "Ensuring resilience ... 10 mistakes CEOs shouldn't make in times of crisis".
Other topics on the agenda - all covered by subject matter experts - include cyber security, conflict resolution, and how to find the leaders you need to drive your BCM initiatives.
A practical, hands-on workshop facilitated by well-known trainer Mark Penberthy (FBCI), will demonstrate how to develop a business impact analysis that ensures compliance with new and existing standards. Click here to find out more and register for the event.