Dell-EMC deal won't affect SA, yet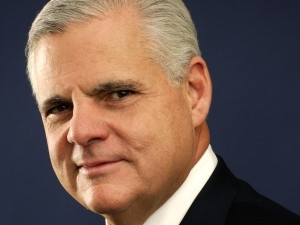 Analysts believe Dell's mammoth $67 billion acquisition of EMC will not have an impact on the South African market for the time being. This as the pending deal creates the world's largest privately-controlled, integrated technology company.
Dell yesterday put an end to the speculation surrounding the deal by confirming the privately owned company plans to buy data storage firm EMC for $67 billion. The deal includes cash and a special stock that tracks the share price in EMC-owned, and independently listed, VMWare.
ICT analyst Adrian Schofield believes it will be a while before South Africa feels any impact from the deal.
"Not only will it be the middle of 2016 before the deal is consummated but the three main brands (Dell, EMC and VMware) will take a while to build a cross-selling market among their customer bases," according to Schofield.
EMC's Southern Africa operation says it's still too early to comment on the deal, which is only set to close between May and October next year. However, EMC chairman and CEO Joe Tucci called the announcement "bittersweet". He published a blog on the company's Web site saying he is incredibly proud of the business he and his staff have built, and thanked his customers for their "trust, business, and friendship".
"But I also recognise the need for change, and size, coupled with focus of mission, and capabilities, matter! I believe this transaction will put EMC and our terrific people in the best position possible to thrive in the new world order," adds Tucci, who has been EMC's chairman since 2006 and CEO since 2001.
Dell founder and CEO Michael Dell says the deal will create an "enterprise solutions powerhouse".
"Our new company will be exceptionally well-positioned for growth in the most strategic areas of next-generation IT, including digital transformation, software-defined data centre, converged infrastructure, hybrid cloud, mobile and security."
BMI-TechKnowledge senior IT analyst Clinton Jacobs is sure that for the time being, both local operations for the global players will continue to operate as normal.
"There is always a degree of uncertainty in these kinds of deals, especially where there is overlap in functions, but I'm sure both will say it is business as usual, but with the added benefits of synergy that the deal brings."
Lise Hagen, IDC research manager for software and IT services for Africa, agrees that if the deal, which is still subject to shareholder and regulatory approval, goes ahead, it will be nine to 12 months before the local ramifications become apparent.
"Up until then, I anticipate that on a whole, and on the ground, it will be operations as usual, a sentiment that most large enterprises would certainly require."
Jacobs believes highly risk-averse potential customers may wait a while to see how things pan out "or go to the competition in the short-term".
"Both are established vendors in the South African enterprise market, so although there might be access to new clients all round, it is unlikely to open up significant new business," according to Hagen.
Tucci, however, maintains the merger will prove to be "a winning combination for our customers, employees, partners and shareholders".
Creating a mega-company
Craig Stice, computer and server electronics analyst for IHS, says the deal could "shake up the technology market in a significant manner".
"While other large tech companies (such as HP and IBM) have announced divesting or becoming smaller in this market, Dell and EMC together will be creating a mega-technology company," according to Stice.
Dell says the combination of the companies capitalises on the strategic and competitive strengths of each company to create an even stronger organisation.
"The transaction brings together companies that have a demonstrated ability to win in fast-changing markets...We believe strategically-aligned businesses will enable innovation, customer choice and the ability to attract and retain world-class talent, and allow the company to incubate the high-growth businesses that are most promising," says a Dell statement.
Jacobs says the deal supports the continuing trend of consolidation in a tough market.
"The PC market is under severe pressure and declining, globally and locally, so other revenue streams have to pick up the slack," notes Jacobs.
"Dell and EMC are both sizeable global businesses but neither is associated with the 'wow' factor that some of their competitors have and both have their mainstream products under pressure from those competitors," according to Schofield.
IDC research analyst Joseph Hlongwane thinks both companies will benefit from the deal because "EMC will have access to the trusted Dell's hardware and Dell will have access to the EMC solutions".
"I think over the years, Dell has struggled to grow its market share in the enterprise space and for a while have been looking for a trusted company that they can help them enhance what they already offer the market, to grow their market share and position themselves as the vendor of choice offering a one-stop-shop in the commercial space," says Hlongwane.
"With the move to cloud computing, the data centre is at the core and competitors are working hard on innovation and other avenues of competitive advantage. There is increasing physical consolidation of infrastructure and virtualisation in the data centre, and the deal enables Dell to be an even bigger part of this," adds Jacobs.
Complementary combination
Dell says many of the two companies' businesses are naturally complementary and the combination will be "a unique technology company with industry-leading capabilities, complementary solutions and world-class R&D from the desktop to the data centre and the cloud".
Schofield agrees the companies have products that are mostly complementary.
"Combining the assets and resources of both creates the opportunity to increase profits through stripping out duplications and to seek new revenues from the synergies of the merged operations. It makes sense to add the 'back office' storage and virtual machine markets to Dell's 'front office' PC ranges."
Jacobs says it creates another major player in the data centre space to rival the likes of IBM and HP, including in the South African market.
"EMC is a very big player in the storage market locally. This merger will enable Dell to provide end-to-end data centre solutions," adds Jacobs.
"If we're talking hardware only, Dell is the third largest PC vendor in South Africa and it is a trusted brand in the commercial space. This deal will enhance Dell's value proposition to both SMBs and large companies," according to Hlongwane.
Stice believes that as one entity, Dell-EMC "will have one of the most complete and unified portfolios" and will give additional reach into larger business opportunities they may have not had access to as individual companies.
"Since Dell went private two years ago, they have been able to at least maintain their market share within both its respective server and their PC business, but have struggled to grow within the large enterprise, and higher margin markets. EMC is a long-time leader in enterprise storage solutions, but have been challenged to keep up with new trends and cheaper data centre storage costs in this rapidly changing and dynamic market," says Stice.
Follow the money
This deal is the biggest tech-only acquisition on record, dwarfing the likes of previous deals between Facebook and WhatsApp ($19 billion) or HP and Compaq ($19 billion, although the deal was originally valued at $25 billion).
Some may say AOL's $165 billion purchase of Time Warner in 2001 was a bigger deal but at that stage, Time Warner was more of a traditional media company than a technology firm, giving the Dell-EMC deal the top spot in terms of tech-only acquisitions.
Schofield says the size of the deal does not prove anything "beyond Michael Dell's ability to structure the deal ? and to borrow the funding".
The deal valued EMC at $33.15 a share as of the end of trading on Friday. Dell will pay $24.05 per share in cash and will also give EMC shareholders a special stock that tracks the share price in VMware, the maker of cloud-based virtualisation software majority-owned by EMC.
Massachusetts-based EMC paid $635 million for VMware in 2004, then spun off a stake in 2007. VMware will remain a publicly traded company despite the deal.
The market was not too enthusiastic about the deal, with EMC shares rising around 1.8% to $28.35 yesterday, while VMware shares fell 8% to $72.27.