Durex campaigns for safe sex emoji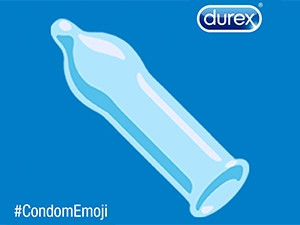 Ahead of World AIDS Day on 1 December, Durex has launched a worldwide campaign calling for the creation of the world's first official safe sex emoji.
According to research conducted by Durex, emojis play a vital role in young people's conversation around sex, with 84% of 16- to 25-year-olds saying they feel more comfortable talking about sex using emojis.
However, the research reveals a rise in apathy among the respondents towards engaging in safe sex practices, with over a third of young people claiming not to care about safe sex.
The research also showed that nearly half think HIV will never affect them or their friends, which is why Durex has called on Unicode, the company behind emojis, to create an official sex safe emoji.
Dr Mark McCormack, senior lecturer in sociology at Durham University, says: "Many young people have gained their sexual knowledge through their own sexual activity and searching the Internet.
"While participants generally felt able to discuss safe sex within their romantic relationships, there was more uncertainty with new or potential partners. 80% welcomed the idea of the emoji to make the discussion of safe sex easier and more fun," he says.
Durex says the creation an official safe sex emoji will enable young people to overcome embarrassment around the discussion of safe sex, encourage conversation, and raise awareness of the importance of using condoms in protecting against sexually transmitted infections, including HIV and AIDS.
Alexia Theocharis, Durex brand manager, states: "The influence of social media in our lives is astounding and as Durex we understand the significance and impact it has, hence we have come up with this emoji campaign. With this campaign we want to continue the emphasis on the importance of practising safe sex, especially among young people."