Opera Max eyes 100m Android deployments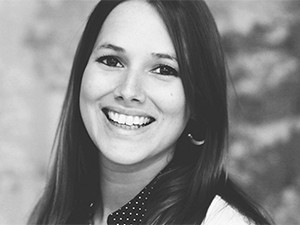 Opera Software expects more than 100 million Android phones to be shipped with integrated Opera Max by 2017.
According to the company, Opera Max reduces data consumption across most apps on Android phones by as much as 50%, offering users more affordable mobile Internet access. Users who are avid Instagram, YouTube or Netflix users can save up to 60% of the data usually spent on these apps without a noticeable loss of quality, it adds.
Opera Software has engaged 14 original equipment manufacturers (OEMs), including Samsung and Xiaomi, to embed Opera's data management app, Opera Max, on their smartphones.
The company is working with manufacturers around the world, including Acer, Cherry Mobile, Evercoss, Fly, Hisense, Mobiistar, Micromax, Oppo, Prestigio, Symphony, Tecno, and TWZ.
Opera Max uses the same compression technology that Opera Mini uses. However, it works through a virtual private network (VPN). When a user connects to the Internet via the Opera Max VPN, Opera servers compress the data users send and receive. It also speeds things up due to the data compression.
"Many users are wary of using mobile data for fear of spending too much or exceeding their data caps. We see OEMs responding to this and stepping up to lower the barrier to mobile Internet access by providing a data-optimisation solution on their devices," says Sergey Lossev, product manager for Opera Max.
The growing adoption of smartphones has outpaced the expansion of mobile infrastructure in many mobile-first markets such as India, Indonesia, Bangladesh and Latin America, as well as across Africa, says Opera. It adds that people are consuming more content than ever before, including streaming videos, image-rich social and news apps, which are the biggest data hogs for users.
Jo Crawshaw, senior marketing and PR manager, sub-Saharan Africa at Opera Software, says there are hundreds of thousands of active users of Opera Max in Africa.
"We did a pre-load trial with Samsung across the continent, which proved to be really successful and has led to further discussions with the smartphone maker," Crawshaw says. "Africans using Max are getting top savings on Instagram and YouTube."
According to Crawshaw, South Africans are saving an average of 32% data using Opera Max, Nigerians 31%, Ghanaians 34% and Kenyans 33%.
She explains that, firstly, while the price of entry-level Android phones is decreasing, research shows many Africans are not using their smartphones to get online and enjoy the benefits of the Internet because data remains prohibitively expensive for most.
"Secondly, everyone has their own data horror story where data somehow disappears or you get terrible bill shock. We've seen that up to 40% of data usage on Android phones can actually occur when the phone isn't even in use with apps running in the background. Data hogging apps are real and we don't like it. Opera Max is a full data management tool to see exactly where your data is going and gives you the option to turn off certain apps until you're using WiFi."
Thirdly, she says, congested networks are a fact of life in many parts of Africa and compressing data is a way to still get users online and using their favourite apps without dull buffering or slow load time.
"We're expecting some really exciting partnerships with OEMs for Max in Africa in the near future but until then, it's available to download free in the Play Store," Crawshaw concludes.