Data warehousing, BI guru returns to SA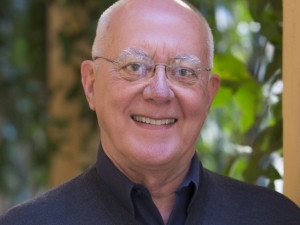 Big data, the newest addition to the strategic direction of data warehousing, will be under the spotlight when data warehousing and business intelligence (BI) guru, Ralph Kimball, presents in SA.
ITWeb will host Kimball at the Building a Data Warehouse for the Decade Ahead event, in Johannesburg, on 19 November.
Kimball is the founder of the Kimball Group and author of several best-selling books on data warehousing, including "The Data Warehouse Toolkit". For the past three decades, he has been the data warehousing/BI industry's thought leader on the dimensional approach, and has trained thousands of students. The Kimball dimensional approach has become the de facto DW/BI industry standard.
Attendees at this exclusive educational event will get unrivalled access to his latest thinking, as well as insight into the significant updates to the Kimball Method represented in the recently released third edition of "The Data Warehouse Toolkit: The Definitive Guide to Dimensional Modeling".
This latest edition covers basic and advanced design techniques; multiple case studies and sample bus matrices; dimensional modelling pitfalls and mistakes to avoid; enhanced slowly changing dimension techniques; best practices for big data analytics; a comprehensive review of ETL systems and design; and an overview of the Kimball DW/BI life cycle methodology.
Kimball's first talk at the eventwill focus on the evolution of the data warehouse as a user-friendly structure advantageous to management. He will then delve into the ins and outs of big data, the newest addition to the strategic direction of data warehousing, before conducting a more technical workshop on the architecture and techniques for building the dimensional data warehouse.
For more information on this event, click here.