FNB 'no game-changer'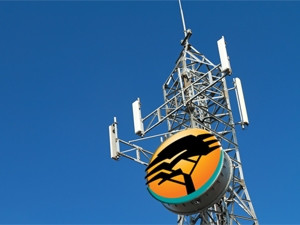 First National Bank's (FNB's) long-expected launch as a mobile virtual network operator (MVNO) finally gives the MVNO industry some much-needed respectability. However, the bank's move is no reason for mobile operators to run scared.
The big four bank - which has around seven million customers - yesterday announced a mobile offering it will make available to its own customers from mid-month. The new operator follows in the footsteps of other MVNOs, such as me&you mobile, which launched in April; Smart Mobile, expected to launch mid-year; and Mr Price Mobile, a niche player.
Analysts have been sceptical about the MVNO sector being successful beyond a collection of niche players since Virgin Mobile failed to deliver on its ambitious promises, made at its launch eight years ago. That operator has since seemingly faded into obscurity and analysts have been cynical about its prospects.
Limited target market
Arthur Goldstuck, MD of World Wide Worx, says FNB's much-anticipated entry into the market "makes the MVNO space a real space", as FNB is a solid brand that has been around for decades and has previous telecoms experience. Despite FNB's powerful market base and the fact it will undoubtedly make a go of its mobile offerings, it will not threaten mobile operators much and is not a "game-changer", he adds.
Goldstuck notes FNB is targeting contract customers because its prepaid rates, at 95c a minute and R2 a MB, are quite high, and 80% of South Africans are on prepaid packages. "They [the bank] don't want people to use prepaid."
As a result, says Goldstuck, FNB has an addressable market of about 2.5 million customers and, if it gets to a quarter of that base, it will be doing well. He says the bank is only likely to take away between 200 000 and 400 000 from each of the top three operators, which is less than the churn they already experience. "That would represent quite a success story."
Goldstuck adds FNB's offer is an extension of its existing FNB Connect services, which provide fixed data and voice over IP products. He says the bank's move is a bid to offer more financial services to its customers, and not to take on the mobile giants.
BMI-TechKnowledge director Brian Neilson adds FNB is trying to secure "stickiness" among its customers, especially those who already use much of its services. He anticipates the bank being able to reach between 250 000 and 300 000 customers quickly based on the number of devices it has sold. FNB offers its clients the option to finance phones and tablets via their bank accounts over a 24-month period.
However, says Neilson, if end-users are not FNB customers, they are unlikely to change banks to take advantage of its cellphone deals. He notes retailers, which have a broader customer base, would be more likely to become MVNO challengers, and contract customers will be tied into existing relationships.
Behind the pricing
FNB's offer, which is targeted at contract customers, comes in a series of bundles priced between R30 and R1 000, all of which offer units of minutes, data and SMSes corresponding to the value of the bundle. If, for example, a customer opted for the R30 deal over 24 months, they would get 30 minutes, 30MB of data and 30 SMSes.
FNB also offers voice, data and SMS bundles separately. Under the voice bundles, each minute costs 70c, while data comes in at around 8c a MB.
However, FNB customers who select the contract option could also score between 15% and 40% of their bill back in eBucks - its rewards programme that translates into R1 for every R10 earned. eBucks can be earned and spent on a variety of items, including petrol through Engen, and FNB has paid back a total of R5 billion to its customers through this mechanism.
By comparison, the previous entrant into the MVNO space, me&you, offers "value bundles" priced according to payment commitments. If end-users spend R100 a month, they pay 69c a minute, while R500 gets calls at 39c a minute - across all networks at any time. Data, MMS and SMS rates are the same across packages, being 60c per SMS, 70c per MMS and 99c per MB. In addition, special launch offers are available.
BMI-T's calculations show an average effective price for out-of-bundle calls across all networks comes in at 76c a minute. Vodacom's effective price per minute is 69c, while Cell C's cheapest offering is 66c a minute, and MTN's is 79c.
For the full FNB Connect pricing guide, click here.