Theory-based ITIL initiatives fail to deliver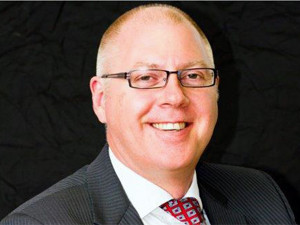 Many organisations embark upon Information Technology Infrastructure Library (ITIL) training only for their investment to fail to deliver value to their business.
So says Edward Carbutt, executive director at Marval SA, who is of the view that theory-based ITIL courses are often the reason for this failure as theory does not provide the practical capabilities required to put the information into practice.
ITIL is a set of practices for IT service management (ITSM) that focuses on aligning IT services with the needs of business.
"It is recommended that enterprises should consider post-training coaching and mentoring by an ITIL professional. ITIL training provides users with the base theory on ITIL, while further coaching and mentoring from a seasoned ITIL professional guides staff and allows the business to grow its ITSM capability and, in the long run, create experts in IT service," says Carbutt.
He notes that it's prudent for an enterprise to carefully consider what it wants to achieve by addressing its training needs appropriately and establish exactly who needs what training.
"It is important to understand that a successful ITIL initiative in any organisation consists of various components. These include people, process, product and partners. An organisation can have a great ITSM product and good processes, but if people are not trained and do not buy into the initiative, it will fail," says Carbutt.
It must be noted that ITIL is a best practice and, therefore, there is no absolute right or wrong, he points out, adding that what is important is how the business adopts and adapts to the best practice, according to the organisation's needs, which provides the IT service value.
Organisations can make use of a basic approach. "For example, enterprises must implement the policies and process, introduce the usage of ITIL, change the way people work, and implement an integrated ITIL compliant tool and appropriate measurements. Once this foundation is laid, the organisation can then become more sophisticated by doing an increased amount of best practice, measuring more and managing more," he says.
"This should be initiated with one goal in mind - increased user satisfaction. Don't just 'do' IT incidents, manage them. Implementing this approach will provide the organisation with the best return on IT service."
When addressing the lack of alignment between business and IT, Carbutt notes that organisations need to remember that business doesn't understand IT and IT doesn't understand business.
"Making use of COBIT 5 [a business framework for the governance and management of enterprise IT] can improve the alignment needed to achieve the business goals and ensure these goals cascade to IT goals and beyond and become entrenched in formalising the relationship between the business and IT," he says.
To Carbutt, making use of a best practice such as ITIL will force IT to align closer to the business. This is vital as IT must understand what services they provide to business and how this supports the businesses goals.
"These include service portfolios, service catalogues, service level managements and business relationship management. These processes and roles will help to align IT with the customer's needs and the service they expect. In addition, it will provide some understanding to business of the critical role they play in providing IT with the correct information, feedback and resources to enable IT to fulfil on their IT service needs," he notes.
ITIL is a lifestyle, says Carbutt. Organisations must adopt and adapt to it, continually improve it and change it as the services and needs change.
"For example, moving to embrace the cloud, and its offering which has its own unique set of rules and attributes, fundamental ITIL principles still apply. However, ITIL must be adapted to cater for these rules and attributes," he says.
"Therefore, it is not ITIL courses that fail but rather the ITIL initiative that fails."