Telkom core to multibillion-rand broadband project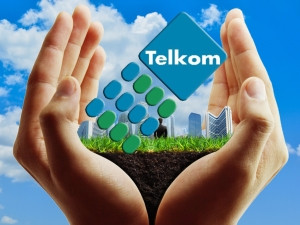 Almost two years since Sipho Maseko first took on the mammoth task of steering SA's battling incumbent fixed-line operator towards turnaround, Telkom is at the core of government's national broadband plan, despite fierce headwinds the company still faces.
On Friday, president Jacob Zuma's State of the Nation Address announcement that Telkom would be the "lead agency" to assist with government's ambitious national broadband plans was criticised by industry watchers, who believe the lead agent status will further entrench the company's monopoly.
On top of this opposition, Telkom is in the midst of implementing a turnaround strategy aimed at financial stability, as the company continues to grapple with a decline in its traditional fixed-line business, historical negativity around the brand and corporate governance issues.
The company has taken several blows over the past few years, including government's stonewalling of a proposed offer from Korea-based KT Corporation that would have led to a R3.3 billion injection; Maseko's predecessor Nombulelo "Pinky" Moholi's resignation; and a R449 million Competition Tribunal fine.
According to a Bloomberg report, which cites telecoms and postal services minister Siyabonga Cwele, government's broadband proposal may cost as much as R98 billion and will be funded by the sale of mobile frequencies, government budget and resources from Telkom.
The Department of Telecommunications and Postal Services had not responded to a query around this by the time of publication.
Company confidence
Telkom has welcomed Zuma's designation of the company, expressing confidence in its experience, fibre network and technical capabilities.
"[These] will be leveraged to fast-track the implementation of an economically viable and effective, national broadband solution," says Telkom communications head Jacqui O'Sullivan.
The company has not commented around details, including the cost, of the project, but notes the sustainable delivery of coverage to all calls for investment from the entire industry. "As the national broadband champion, Telkom will drive collaboration between government and industry to create a truly connected, digital nation."
Eight months ago, Telkom said its efforts to restore its financial sustainability were starting to pay off and the group anticipated it may be in a position to start paying dividends again this year.
In June last year, Telkom noted it had turned over R32.5 billion in the year to March, a slight gain from a year prior. The company's bottom line showed vast improvement, due to a series of cost cuts and once-off costs.
Lingering hurdles
While Telkom has made some headway in terms of becoming the "radically different" operator Maseko aimed to make the company, analysts point to a number of hurdles that still lie in its path.
Vestact analyst Sasha Naryshkine says, at the end of the day the future is about data. "Both Vodacom and MTN have drastically been growing their data proposition. Telkom through their ADSL offering and long-term evolution have been making progress, [but this is] dwarfed in user numbers, relatively speaking."
Africa Analysis analyst Dobek Pater says Telkom needs to move more in the direction of being an agile service provider, rather than an infrastructure operator. "The network should become a means to an end. It can do this in strategic partnerships with other companies - it does not have to do everything by itself."
Ovum analyst Richard Hurst says Telkom will continue to be challenged around a number of issues, such as input costs. "In the near future, we can expect to see Telkom focusing on efficiency and driving costs down. In essence, the company must make the transition to becoming a lean, smart operator, being lower cost and enabling a range of ICT services using own and third-party services."
Hurst says, however, Telkom appears to have a strategic direction and is working steadily towards that direction. "There is a place and role for Telkom in the South African telecommunications landscape. The company has a robust infrastructure with a strong enterprise client base. In the future, we can expect to see Telkom playing an enabling role for other services as well as being pivotal in the development of broadband for all in South Africa."