Holy smoke! It's Net Prophet time!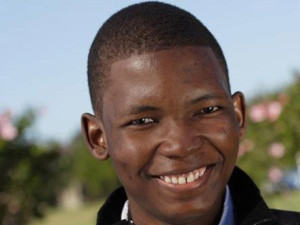 Saratoga is now in the second year of involvement with one of every geek's favourite conferences. This year, we're working closely with Net Prophet to raise the visibility of two initiatives that are crucial stepping stones for aspiring technology entrepreneurs - the Net Prophet Startup Workshop and the Net Prophet Bursary.
Cape Town geeks are all abuzz, as the Net Prophet conference is just around the corner. A change of venue to Artscape makes it clear that this popular conference is growing from strength to strength.
Over the years, it has attracted many top local sponsors, such as Saratoga, RSA Web, Old Mutual, Yola, and - joining them this year - Sanlam, BlackBerry, EPiServer and Woo Commerce. It will be interesting to see how the new venue and bigger audience will add to the event, which always comes with fever-pitch excitement and a great dose of South African pride.
Helping students achieve their higher education goals - The Net Prophet crowd-sourced bursary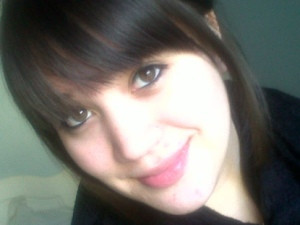 There is pressure within business to see a broader demographic in the IT industry. The hitch in South Africa: this is only possible when all people are given access to the right education; an education that leaves them well equipped with the right skills as they enter the marketplace.
Looking at some stats, approximately 10 million people in SA (of the 45 million total population) are either unemployed or in a minimum wage job (Statistics South Africa). That's 10 million people who don't have the right level of education to qualify for an entry-level job in the technology industry. If you follow Randera-Rees' thinking, the percentage of talented people in this group is equal to the other 35 million. To make these stats real to the local 'Internet Generation': 83% of South Africans do not have Internet access (Internet World Stats).
It's often forgotten that one of the important missions of the Net Prophet conference is the Net Prophet Bursary. The bursary relies predominantly on crowdsourced funding to secure relevant education for the talent so desperately needed in the IT industry.
In 2012, Saratoga raised over R40 000 through an auction that went directly to this fund and, along with the audience pledges, is sponsoring three exceptional young people completing their studies at UCT this year. They also reflect the kind of diversity we'd all like to see within the tech industry.

Ditshego Phogole grew up in a small village in Limpopo, the eldest son of an unemployed single mother. He was the top student at the local school and was the first from his village to study at UCT. Despite having grown up without access to computers, he chose to explore information technology and discovered a love of programming! Phogole is looking forward to starting his own business, and is pleased to have received the Net Prophet Bursary, which has helped to ease the family's financial burden in their determination to support his dream and talents.
Another Net Prophet Bursary recipient is Tughra Effendi, whose favourite subjects at school involved computers and technology. After a stint studying BCom Accounts, Effendi transferred to UCT, where she rediscovered her love of information systems. Effendi looks forward to venturing into the working world as either a business analyst or consultant, but hopes that she can squeeze in an honours degree.
As a Net Prophet Bursary winner, Effendi has this to say: "Not only am I honoured to be recognised by the Net Prophet organisation, but I am extremely grateful to be awarded this bursary. I have been getting through all my years of study with financial aid and this bursary comes as a great relief and blessing."
There are many other talented youngsters out there who have the passion and drive necessary to succeed; they just need a helping hand to achieve their potential! Please pledge!
Saratoga hosts world-class mentorship for start-ups
In addition to nurturing raw talent, Saratoga also feels that education is about more than getting a degree. For this reason, it is hosting this year's Net Prophet Startup Workshop, facilitated by MentorCamp Canada's Permjot Valia and the Saratoga Innovation team.
Now in its third year, the workshop is designed to greatly accelerate start-up efforts in getting a new business, product or service to market. Head of Innovation, Jason Haddock, has this to say: "Entrepreneurship in South Africa is steadily decreasing since the World Cup. While there is much to do from an educational and legislative standpoint, I believe successful South African businesses have an important role to play in helping to support and nurture early-stage start-ups. I am very excited by the work that Permjot and NetProphet are doing with local entrepreneurs. Saratoga is very proud to be actively involved in the NetProphet Startup Workshop this year."
Previous attendees recall it as an honour to be one of the carefully selected start-ups.
"Thanks to this workshop and teachings with regards to dealing with investors, we have refined our pitch and revised our business plan, then went to London to meet the cr`eme of Europe's VCs," Max Guedy from Myows.com.
This year's line-up is set to be inspiring, with the likes of Cliquidity, Now Novel, Stribal, Video Agent and others. To be selected as a participating start-up is an amazing opportunity - a huge head-start to supercharge their businesses.
@NetProphetLive
facebook.com/SaratogaSA
Author
Sarah Meder
Saratoga Staff Writer