Local IT firms offer 'networking-on-demand'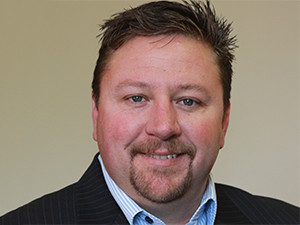 Three local IT companies have teamed up to introduce a pay-per-use, fully-managed, corporate networking solution which they say will be targeted at developing markets throughout Africa.
The EasyLAN solution has been developed under the joint venture agreement between the local arm of Extreme Networks, a software and services-led networking solutions company; Integr8, an ICT management firm; and Duxbury Networking, a value-added distributor.
Extreme Networks will provide the networking equipment, as will its sole distribution partner for SA, Duxbury Networking, says Andy Robb, CTO at Duxbury Networking.
Integr8 will supply the network monitoring, monthly billing, service and support, as well as the go-to market for this new service, he adds.
"Against the backdrop of increasingly sophisticated cloud technologies - and the growing number of services offered via the cloud - the partners banded together to optimise cloud technologies using 'home-grown' expertise to offer a 'pay-as-you-use' networking infrastructure service - one of the first in the Southern African region."
Robb notes EasyLAN will enable businesses to manage their network services via an online portal in real-time with no upfront capital investment needed as customers pay only on a per-port-used basis.
He believes the solution represents an evolution of cloud-based technologies.
"In the same way as the cloud boosted the management of data centres, so the concept of networking-on-demand, as supported by EasyLAN, will be a boost for corporate networks."
Martin May, regional director of Africa for Extreme Networks, says today, network managers should be tasked with quickly responding to changing business demands by making the corporate network more responsive to user demands, more scalable and more automated.
For this reason, May says businesses need improved control over their networks to optimise costs and remain competitive in the fast-paced business environment.
Bennie Strydom, chief sales officer at Integr8, says the pay-per-port offering allows users to customise and configure their LAN ports to accommodate their organisations' workforce. "Because users only pay for what they use, it's a risk-free model."
The aim of the partnership is to broaden the companies' reach into the networking market, says Robb.
The solution demonstrates the ability of South African companies to develop solutions that meet, or exceed, global standards, he adds.
"Emerging markets are populated by smaller, budget-conscious organisations that are not yet invested - to any large degree - in costly networking infrastructures and this solution presents an ideal opportunity for young companies to make use of a networking infrastructure without the high costs involved in setting up a terrestrial, corporate-wide network for themselves."