Joburg, Standard Bank back entrepreneurs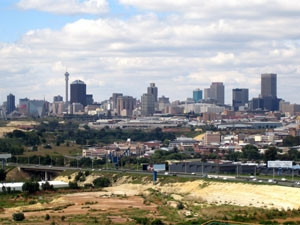 City of Johannesburg (COJ) contractors working in various sectors, including ICT, will now have access to working capital to the value of R250 million.
This is the word from Diale Mokgojwa, senior manager for enterprise development at Standard Bank, who says the bank and City of Joburg set up the Working Capital Fund (WCF) to bolster entrepreneurs.
Mokgojwa says the WCF will assist contractors to fulfil their contractual obligations with the City of Joburg and their municipal-owned entities.
"The WCF is available to contractors who have a valid contract or purchase order with COJ and any COJ municipal-owned entities to qualify for financing," he told ITWeb.
According to Mokgojwa, the fund will assist city contractors in a variety of fields, including ICT, green infrastructure, sustainable projects, manufacturing, retail, health, transport, property and construction.
"The sector focus will be dependent on the needs analysis to be undertaken by the city together with Standard Bank," he says.
A City of Joburg statement notes the WCF aims to support initiatives such as the SMME Economic Transformation Programmes, small businesses and entrepreneurs.
Kgamanyane Maphologela, director of customer communications, says the WCF's strategic objective is to contribute to socio-economic development within the city.
"This initiative will, among others, promote entrepreneurship and develop enterprises to ultimately become mature businesses that can sustain themselves in the long-term. A central principle of the WCF's funding philosophy is the collaboration between Standard Bank and the City of Johannesburg to find innovative equity funding solutions to meet the unique requirements of the city's SMMEs and co-ops," says Maphogela.
Although the fund is targeted at city contractors, there are still criteria to determine who qualifies.
Mokgojwa notes the entity must meet the definition of a small enterprise, be based and operating in the City of Johannesburg and compliant with all the legal requirements of a registered entity.
The entities must be up to date with their municipal rates and taxes as well as with SARS, and there should be significant potential for growth and a scalable business model. The management team should ideally have a successful track record within the relevant industry, and funds invested may be used for asset acquisition and working capital.
Applications for potential beneficiaries to be considered will be done through the business development suppliers.