Apple leads global smartphone market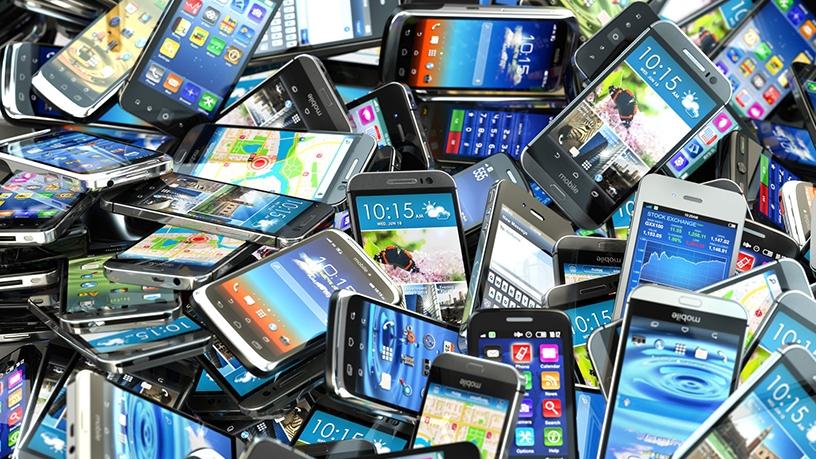 A-slower-than-expected 2017 holiday quarter closed out the year bringing minimal change to the worldwide smartphone market, according to International Data Corporation (IDC) Worldwide Quarterly Mobile Phone Tracker.
IDC says smartphone vendors shipped a total of 403.5 million units during the fourth quarter of 2017 (4Q17), resulting in a 6.3% decline when compared to the 430.7 million units shipped in the final quarter of 2016.
It reveals for the full year, the worldwide smartphone market saw a total of 1.472 billion units shipped, declining less than 1% from the 1 473 billion units shipped in 2016. Developed markets such as China and the US both witnessed a decline during the quarter as consumers appeared to be in no rush to upgrade to the newest generation of higher-priced flagship devices, says IDC.
On the other hand, the latest research from Strategy Analytics reveals the global smartphone shipments declined by 9% to reach 400 million units in Q4 2017. The research says it was the biggest annual fall in smartphone history.
"The shrinkage in global smartphone shipments was caused by a collapse in the huge China market, where demand fell 16% annually due to longer replacement rates, fewer operator subsidies and a general lack of wow models, says Linda Sui, director at Strategy Analytics.
"However, on a full-year basis, global smartphone shipments grew 1% and topped an impressive 1.5 billion units for the first time ever."
Out of all the regions, only the Middle East and Africa, as well as India, grew in double digits during the quarter, says Counterpoint Research.
"However, decline in shipments in China and Europe impacted the overall smartphone market leading to a decline of 5% for the first time ever in Q4 2017. Going forward, the global smartphone market growth will be linked to the upgrade rate of users across different regions, says Shobhit Srivastava, research analyst for Counterpoint Research.
He notes a longer replacement cycle will mean handset brands might need to tweak their products and go to market strategy. This will eventually mean that handset brands will need to adopt a regional specific strategy to push users to upgrade faster than their current cycle, he adds.
"In the presence of ultra-high-end flagships, the still high-priced flagships from the previous generation seemed far more palatable to consumers in 2017," said Jitesh Ubrani, senior research analyst with IDC's Worldwide Mobile Device Trackers.
"Many high-profile companies offered their widest product portfolio ever in hopes of capturing a greater audience. Meanwhile, brands outside the top five struggled to maintain momentum as value brands such as Honor, Vivo, Xiaomi, and OPPO offered incredible competition at the low end, and brands like Apple, Samsung, and Huawei maintained their stronghold on the high end.
Apple takes the lead
Apple captured first place with 19% global market share, nudging Samsung into second position, due to the launch of its iPhone X, 8 and 8 Plus, says Strategy Analytics. IDC says, however, overall shipments declined 6.3% in the fourth quarter. Samsung led the smartphone market by volume with a market share of 21% in calendar year 2017. But it lost the top spot to Apple in the fourth quarter of 2017, it adds. Sequentially, Samsung shipments declined 11% due to a decline in India, China and Western Europe, says Counterpoint Research.
Meanwhile, IDC says the Korean giant Samsung shipped 74.1 million units in 4Q17, down 4.4% compared to the 77.5 million units from last year. Despite the failure of the Note 7 combined with the endless collective pressure from Chinese players along with Apple, Samsung has managed to remain on top. The pending arrival of their next flagship, the Galaxy S9, may represent the brand's best chance of winning over both new and current customers in 2018, it adds.