The future of business is digital collaboration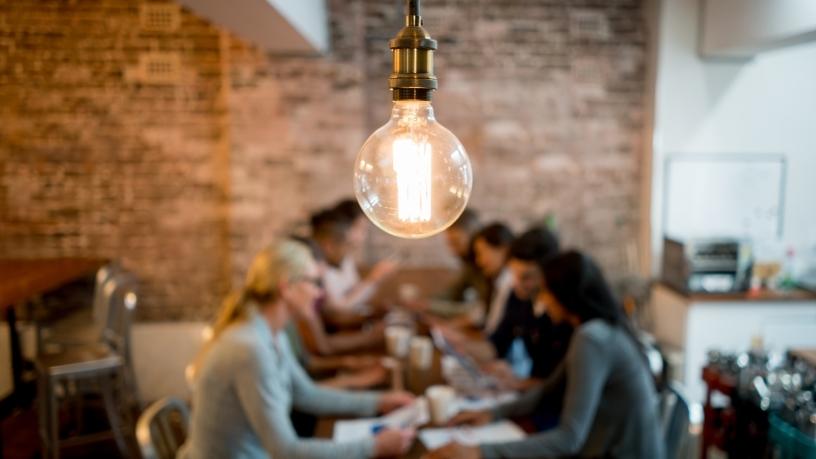 In a hyper-competitive and interconnected business landscape, digital partnerships are vital for growth and innovation.
The data explosion, emerging from new data sources such big data, artificial intelligence, machine learning, blockchain, bots and the Internet of things (IOT), continues to drive the services-based software revolution. This changing landscape of data, software and platforms is creating partnership opportunities that can give businesses a distinct competitive edge.
Business leaders are discovering the importance and value of tapping into the insights and capabilities of others. Studies show an increased revenue growth of up to 18% for companies and entrepreneurs committed to digital collaboration. By joining forces with the right collaborators, companies can capitalise on the collective and complementary expertise to develop new customer experiences and reach a broader market with innovations not easily mimicked by competitors.
What's more, partnering with leading technology providers can accelerate your digital transformation and help shape the positioning and digital future of your business. Here are seven essentials for successful digital partnerships.
Digitise and structure your data
To add value to a digital partnership, your business needs access to insights into customer behaviour, demographics, market trends and overall business intelligence. Nashua's Managed Document Solutions (MDS) can unlock this competitive advantage by structuring big data and increasing your ability to swiftly access and utilise business information.
Get your tech partnership ready
Explore the strengths and limitations of potential collaborations to ensure a mutually beneficial partnership. Consult with an integrated business solutions provider to advance the digital maturity of your business. This may involve getting up to speed with process automation, systems integration and cloud transformation. Nashua's free office assessment of your equipment, software and processes is a great first step to showing you the way forward.
Draw up a clear roadmap
Refine your business goals and strategy before seeking lucrative partnerships, whether to reach new markets, analyse data, improve customer service, enhance your brand or save money. Clearly outline your business objectives, commitments and outcomes to ensure both parties are aligned.
Adopt a customer-first approach
The most valuable partnerships are those formed to meet changing needs and create superior customer experiences. With clear insights into customer wants and needs, your business can seek out the right partnerships to meet your customers' and ultimately your business goals.
Establish data boundaries
Data gives businesses a competitive edge but knowledge sharing is essential to effective digital partnerships. Data security and privacy should be clearly defined.
Promote a culture of collaboration
Embrace the fact that your company doesn't have all the knowledge, skills and resources to support new innovations and user experiences. Success is dependent on partnerships that can bridge the gap with complementary assets. In stark contrast to the silo mentality, digital partnerships require business leaders to foster a culture of knowledge sharing and risk taking.
Give priority to compatibility
Team compatibility breeds success and goes a long way to achieve your business goals. All collaborators should have a clear understanding of each other's vision and mission to achieve mutually beneficial outcomes. Before committing to a partnership, consider doing a small-scale collaborative project to assess the compatibility of collaborators.
Be flexible and responsive
Open-mindedness and agility are vital to innovation and partnership success. Embrace trial-and-error and be willing to change course whenever necessary. With the right collaboration tools in place, partners can swiftly share essential assets.
Growing your business requires the right partners. Nashua understands the power of partnerships and has decades of experience in streamlining business operations with integrated business solutions.