Collet Ngobeni: Chief Operating Officer, Alteram Solutions talks career growth and family!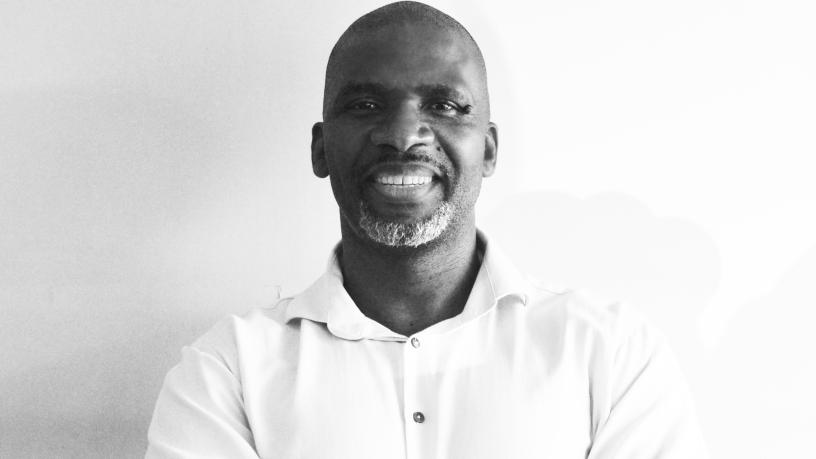 Alteram Solutions is not only one of South Africa's leading ICT companies, but they are also a family. Hence it is fitting that the COO of Alteram Solutions, Collet Ngobeni is a committed family man who has combined a successful business career with a successful family life.
Ngobeni says: "Balancing a successful family life and a successful business family is not easy to achieve, but the rewards are endless and by establishing a balance between the two, it can be done. Being successful depends on a combination of talent and hard work but no matter how hard you work, you need to make time for your family. Leave your work at the office and enjoy the time spent with your family at home."
Ngobeni joined Alteram Solutions as a Programme Manager in 2015. A year later, his hard work and dedication saw him being promoted to Chief Operating Officer of the company. Ngobeni runs the organisation's operations, including managing the contact centre and walk in centres as well as the overall IT division. The majority of Alteram Solutions' operational projects fall under Ngobeni, meaning that once development of a project is finalised, it is then handed to him to implement.
"My superpower is being able to persuade, interact and lead people to achieve what has been planned for. I am good at driving people to believe in themselves and work towards achieving their goals, hence my strength in implementing and developing Alteram Solutions projects,'' says Ngobeni.
Ngobeni was recently involved in improving and enhancing the contact centre for the Department of Water and Sanitation. Alteram Solutions assisted in improving the turn-around time for responding to issues posed by the public to the Department of Water and Sanitation. The turn-around time was cut down to a period of seven days, to provide residents with feedback on the outcome of the issue at hand. This successful implementation driven by Ngobeni and Alteram Solutions as a whole has made a positive impact on the internal procedures and operations of the Department and has received excellent feedback from residents alike.
"I had a sewer leak at the back of my yard and called in various plumbers to resolve the issue. They all said that they could only fix the leak after I had removed a tree from the roots, as it was throttling the pipe. My neighbour suggested that I call the Department of Water and Sanitation, which is what I did. I got through immediately to a call centre agent who was professional and helpful. He took all the necessary details and said that they would attend to my problem within 24 hours. I got home from work the next day and found that the problem had been fixed. This was one of the most amazing experiences for me. If more organisations could offer this type of professionalism and service, it would make a huge difference," says Phil Horey, local Johannesburg resident.
"I joined Alteram Solutions when it was still a small dynamic company that grew at a fast rate. Getting on board early, and growing with and contributing to its success, is rewarding, as you see the organisation evolve to the next level," adds Ngobeni.
I spend all week with my Alteram Solutions family, supporting, overseeing and producing the best we can. Weekends are reserved for my family of seven children!
Ngobeni continuously strives to ensure that all his children have a happy and solid foundation. He has a love for travelling and exploring new places and hopes to take his family to Singapore in the near future.
He would also love to see the Northern lights and believes that his life will be fulfilled once he has seen the seven wonders of the world.
Ngobeni is an avid reader who is currently reading five books - The Man Who Knew, The Life and Times of Alan Greenspan, Controlling Your Anger, Why I Left Goldman Sachs and The Welch Way. His most preferred genres include, leadership and philosophy books. Ngobeni has an undying love for reading and purchases four to five books a month with the goal of reading close to a hundred books this year.
For more information on Alteram Solutions visit: http://www.alteram.co.za, tel: (010) 900 4075, E-mail: info@alteram.co.za, Website: http://www.alteram.co.za, Facebook: https://www.facebook.com/alteramsolutions/