Parliament pushes for ICASA chairperson's suspension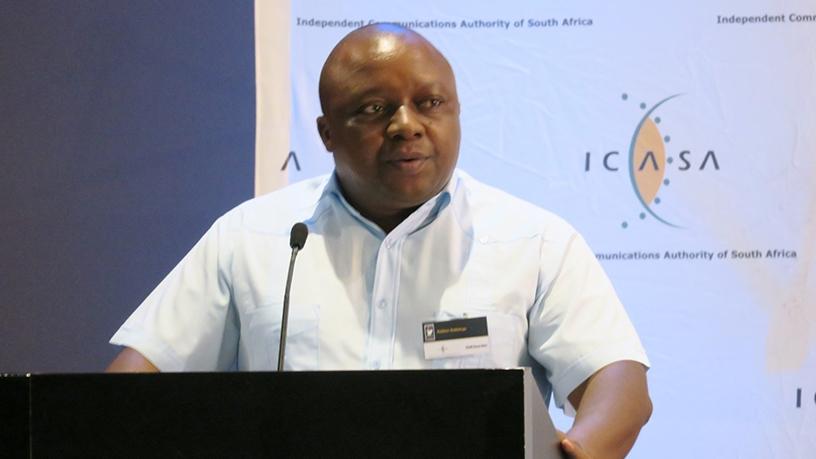 Four months after Independent Communications of SA (ICASA) chairperson Rubben Mohlaloga was convicted of fraud, there is still no solid resolution about his future at the regulator.
Mohlaloga, whose appointment as ICASA council chairperson came into effect on 1 December 2017, was found guilty of fraud and money laundering by a specialised commercial crimes court in January.
Following Mohlaloga's conviction, former communications minister Mmamoloko Kubayi-Ngubane indicated the final decision to fire the fraud-convicted chairperson has to be adopted by the National Assembly as the appointing authority.
After seeking legal expertise on the matter, Parliament's Portfolio Committee on Communications took a resolution to recommend to the National Assembly that Mohlaloga be removed from the ICASA council.
Despite this, the National Assembly instructed the matter be referred back to the communications committee for further processing following an intention by Mohlaloga's legal representatives to appeal.
In a statement, the committee says it has resolved to recommend to the National Assembly that communications minister Nomvula Mokonyane suspend Mohlaloga.
"The recommendation is in line with Section 8 of the ICASA Act, and is made following a guilty judgement against Mr Mohlaloga on charges of fraud and money laundering by the Pretoria Specialised Commercial Crime Court."
When Mohlaloga joined ICASA as a councillor in July 2013, he had already been charged with defrauding the Land Bank.
Mohlaloga and his co-accused, which includes former Land Bank CEO Philemon Mohlahlane and other accomplices, conspired and transferred R6 million from the Land Bank into Masepule Dinga Attorneys' trust account, according to the Hawks.
After the R6 million was received, say the Hawks, the funds were distributed and a farm was bought for R2 million, as well as an X5 BMW and a BMW 118i for Mohlaloga, who was a member of Parliament and chairperson of the Portfolio Committee of Agriculture at the time.
The National Prosecuting Authority previously said Mohlaloga's sentence would be passed on 15 May; however, there has been no further indication when sentencing will take place.