ICT Tenders: Serious about security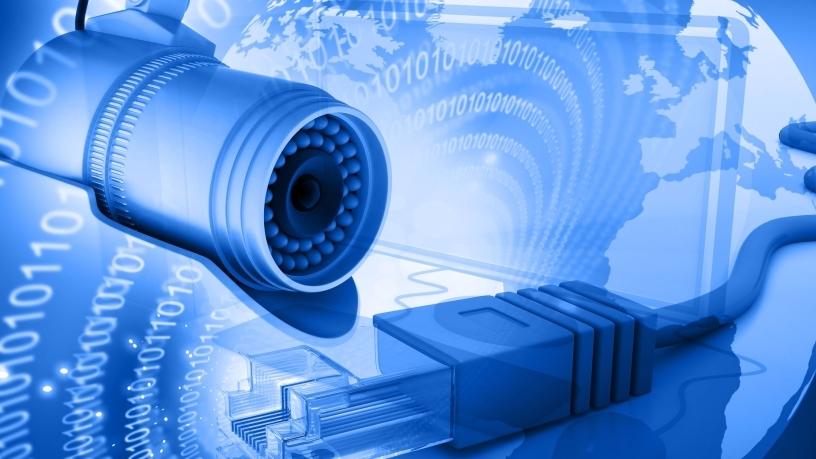 Government is taking it easy on tenders, resulting in a slender issue of the National Tender Bulletin. The latest issue sees the ICT sector regain government's interest and receive a relatively strong spread of new advertisements.
A flurry of security tenders can be found in the latest edition, ranging from biometrics to firewall solutions to business continuity. Software remains a major demand in the public sector space; however, hardware requirements surge to equal numbers, while requests for services maintain a healthy momentum.
New tenders
State Information Technology Agency
SITA is advertising for the procurement, deployment, support, maintenance and training of a next-generation firewall, Web application firewall and next-generation internal local firewall solution for the Department of Social Development for a period of three years.
Non-compulsory briefing: Was 28 June
Tender no: RFB 1761/ 2017
Information: Takalani Singo (012) 482 2253, e-mail: Takalani.Singo@sita.co.za.
Closing date: 10 July
Tags: Software, Security, Internet
Nelson Mandela National Museum
The Nelson Mandela Museum seeks the services of a qualified and experienced company to supply four-in-one colour multi-function printers for a period of two years. The museum wants to lease from service providers three printers for administrative functions at Bhunga Building in Mthatha.
Tender no: NMM 2018- 07
Information: Technical: Mandisi Msongelwa, (047) 501 9507, fax: (047) 532 3345, e-mail: mandisi@nelsonmandelamuseum.org.za. General: Thembile Mkhohliwe, (047) 501 9504, fax: (047) 532 3345, e-mail: thembile@nelsonmandelamuseum.org.za.
Closing date: 13 July
Tags: Hardware, Printing, Photocopiers
Council for Geoscience
A service provider is sought to review the council's business continuity programme.
Compulsory briefing: 5 July
Tender no: CGS- 2018- 018K
Information: Technical: Kakaretso Phiri or Asanda Nase, (012) 841 1487/1537, e-mail: kphiri@geoscience.org.za. General: Kakaretso Phiri, (012) 841 1487, e-mail: kphiri@geoscience.org.za.
Closing date: 23 July
Tags: Software, Services, Consulting, Disaster Recovery, Business Continuity, Security
Department of Higher Education and Training
Ekurhuleni East TVET College is advertising for the supply, installation and commissioning of a biometric system.
Compulsory briefing: Was 27 June
Tender no: EEC/ T06/ 2018
Information: SN Mhlanga (011) 730 6600, fax: (011) 736 1489, e-mail: sydneym@eec.edu.za.
Closing date: 24 July
Tags: Software, Hardware, Security, Access Control, Biometrics
Manufacturing, Engineering and Related Services Education and Training Authority
The authority requires supply, installation and maintenance of multi-functional photocopiers.
Tender no: RFP 008/2018
Information: MerSETA (010) 219 3000, fax: 086 670 1790, e-mail: tenders@merseta.org.za.
Tag: Hardware, Printing, Photocopiers
The organisation also wishes to appoint a panel to supply ICT hardware.
Tender no: RFP 006/2018
Information: MerSETA (010) 219 3000, fax: 086 670 1790, e-mail: tenders@merseta.org.za.
Tag: Hardware
Companies and Intellectual Property Commission
Bidders are invited to submit proposals to perform co-sourced internal audit services, including IT audit, for a period of 36 months.
Tender no: CIPC BID NUMBER:04/ 2018/2019
Information: Technical: Mpho Mathose (012) 394 1092, e-mail: mmathose@cipc.co.za. General: Ntombi Maqhula, (012) 394 5344, e-mail: nmaqhula@cipc.co.za.
Closing date: 6 July
Tags: Services, Consulting, Security
Financial Services Board
The FSB is looking for installation of server cabinets and network racks.
Non-compulsory briefing: 10 July
Tender no: FSCA2018/ 19-T003
Information: Georgina Serumula (012) 422 2855/2925, e-mail: tenders@fsca.co.za.
Closing date: 31 July
Tags: Services, Hardware
National Treasury
A Commvault authorised service provider is sought to supply Commvault data management licence, licence maintenance and Commvault support training for a period of three years.
Tender no: NT005- 2018
Information: Technical: Phumu Mudumela, e-mail: Phumu.Mudumela@treasury.gov.za. General: Thivhileli Matshinyatsimbi or Sithembile Skosana, e-mail: thivhileli.matshinyatsimbi@treasury.gov.za, sithembile.skosana@treasury.gov.za.
Closing date: 13 July
Tags: Services, Software, Training
Wholesale and Retail Sector Education and Training Authority
The authority wishes to appoint a suitable service provider to provide an integrated IT management system.
Compulsory briefing: 4 July
Tender no: ITD/ 2018/ 0005
Information: Dawn Prince, (012) 622 9500, fax: 086 506 6986, e-mail: tenders@wrseta.org.za.
Closing date: 13 July
Tags: Software, Integration, Solutions
Cancellations
Council for Geoscience
Appointment of a service provider for the supply, support and maintenance of Internet connectivity and related services.
Tender no: CGS- 2017- 036
Department of Police
Gauteng Tetra Radio Network system maintenance and support for a period of three years.
Tender no: 19/ 1/ 9/ 1/ 131TR(16)
South African Police Service
Supply and delivery of UHF mobile two-way radio terminals for the SAPS nationally, including training and maintenance for a period two years: Division: Technology Management Services.
Tender no: 19/ 1/ 9/ 1/ 59TR(17/18)
Department of Education, Western Cape
Provide a mathematics software application and resource which aligns to the current South African school curriculum addressing grade 12 in 59 selected schools.
Tender no: B/ WCED 2410
Results
Freedom Park Trust
Appointment of a service provider for the ICT infrastructure support and maintenance for a period of three years.
Tender no: FP 1O/ 17 ICT
Successful bidder: Bytes Integrated Systems
Value: R7 715 314
Road Accident Fund
Enterprise Content Management Solution.
Tender no: RAF/ 2017/ 00013
Successful bidder: EOH
Value: R37 048 860
Additional server infrastructure.
Tender no: RAF 2017/ 00014
Successful bidder: Sizwe Africa IT Group
Value: R9 925 358
South African Qualifications Authority
Provision of a PABX solution service for a period of five years.
Tender no: SAQA 0001/ 18 IT
Successful bidder: Vox Telecommunications
Value: R4 407 757
Provision of disaster recovery and business continuity hosting and support services for a period of five years.
Tender no: SAQA 0003/18 IT
Successful bidder: Disaster Recovery South Africa
Value: R2 045 926