Govt mulls copper policy shift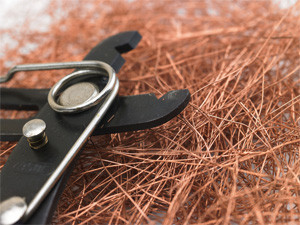 Government is considering classifying copper as a precious metal in its ongoing bid to fight cable theft in SA. This is according to Andries Nel, deputy minister of cooperative governance and traditional affairs, who was speaking at a recent roundtable discussion of the Association of Municipal Electricity Utilities (AMEU).
He said a change in policy was one of the options being explored to help eliminate cable theft. "We believe [classification] might slow down the scourge, which has cost the country dearly in lost revenue."
Nel added classifying copper as a precious metal would enable courts to pass heavy sentences on anyone found guilty of cable theft. This, Nel said, would hopefully serve as a deterrent.
The AMEU gathering was hosted by the City of Johannesburg, which noted it loses around R30 million each year to cable theft. City officials said they aim to collaborate with as many stakeholders as necessary to tackle cable theft, which negatively impacts service delivery.
Panellists discussing the problem identified socio-economic conditions as one of the major contributory factors to the rise in incidences of cable theft, described by some of the delegates as "economic sabotage".
They added although cable theft is ordinarily thought to be perpetrated by the poor scrounging for a living, findings often reveal culprits are organised groups, both in SA and abroad.
Some syndicates operate from neighbouring countries, according to Neren Rau, CEO of the SA Chamber of Commerce and Industry.
Councillor Matshidiso Mfikoe, a member of the city's Mayoral Committee for Environment and Infrastructure Services, suggested special teams be established to deal with the challenge, as well as sharing information with government, law enforcement agencies and communities.