Iris Network Systems moves forward with Telemetry trials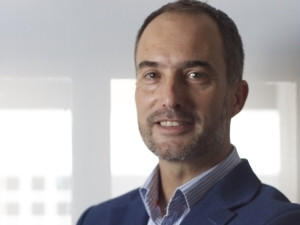 Seven years ago, Iris Network Systems was founded by a group of professionals hailing from the ICT - and more importantly, ISP - sectors. Iris was established with the goal of creating a network monitoring system (NMS) capable of seamlessly processing large amounts of data, with a scalable framework that could match the pace of the ever-expanding Internet landscape.
Iris' Development Director Jacques Du Toit and Operation Director Alan Kemp have remained steadfast in their determination to use the latest, most advanced technology available. Seven years into this journey, it finds itself once again on the cutting edge of technological advancement. At large, there is also a major shift in the way monitoring is done, namely: telemetry.
Until recently, most monitoring systems have used Simple Network Management Protocol (SNMP) to collect data from network devices. However, over time a lot of the monitoring functionality carried out by these platforms that worked using software and SNMP data - has changed, and is now done using hardware without SNMP data, because that code has been done away with.
This change in methodology notwithstanding, we are now experiencing a rapid increase in Internet-using devices as a result of the Internet of things (IOT). Such rapid increases effectively mean that older technology like SNMP becomes inefficient very quickly, and monitoring systems that continue to use such technology will likely fall behind.
This is where the science of telemetry steps in. A highly flexible means of transferring data from device to monitoring server, telemetry is - quite simply - the process of recording and conveying information from one instrument to another. Iris sees telemetry as the solution to the problem created by SNMP inefficiency because it (Telemetry) reverses the data-gathering process: instead of the monitoring system fetching the data from network devices, those devices send the data that is required to the monitoring server.
Apart from being so flexible, this method makes for much faster data processing due to reduced load on the monitoring server, and also allows for greater volumes of data to be moved - on varying schedules. telemetry then, brings us that much closer to making real-time monitoring of network traffic a reality.
Having said all of this, Iris is very excited to share that it is actively running telemetry trials on three cutting-edge networks. It has partnered with some of its clients: Cisco, Juniper and Arista, to explore first-hand what the science of telemetry can do - not just for the Iris Network Monitoring System - but for network monitoring across the board.
Vox Telecoms, Tenet and Optinet will be the first Iris customers to undergo near-full telemetry monitoring in our pilot trials.
We thank them in keen anticipation for their willingness to participate.