Click n Compare rebrands to CompareGuru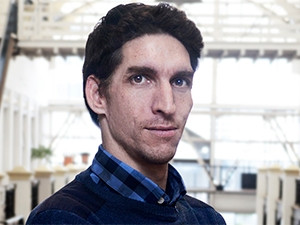 South African comparison Web site Click n Compare is rebranding to CompareGuru.
The new identity signifies the company's shift to offer a more tailored and personalised experience to its users, says Ryan Marx, CEO of CompareGuru. Current users will be automatically directed to the new CompareGuru site.
The comparison site began by offering mobile and broadband package comparisons and later progressed to include additional financial services such as insurance, loans and other banking services, says Marx.
"Click n Compare has now been rebranded to CompareGuru...and seeks to further customers' understanding of financial products and to provide value by incorporating 'Ask the Guru' functionality - a forum for consumers to ask financial questions and receive valuable professional input in real time."
The company says Click n Compare currently attracts 50 000 users and 150 000 page views monthly, and the site generates an average of 10 000 leads a month. The majority of these leads are generated in the following categories: mobile (2 000); insurance (2 000) and loans (4 500).
For most time-constrained South Africans, choosing between financial products and service providers is a laborious and challenging task, says CompareGuru.
Despite the increasing access to all sorts of information online, it remains a complex and daunting process to sift through various product offerings, pricing structures, terms and conditions, it adds.
"This complexity is especially problematic when trying to choose between products and providers in the mobile, banking and insurance spheres, where contracts are often filled with jargon and consumers are understandably wary of hidden fees," says Marx.
"All too often, consumers are locked into unfavourable contracts and services, without being fully informed of what they're really getting into - and the true value they are deriving."
According to Marx, the company's goal over the next six months is to launch value-added features on the new site, including: a comparison engine for car insurance and broker market research product for time-constrained consumers.
"The aim of CompareGuru is to become the first point of reference and a financial marketplace for all African consumers."
The company also has presence in Nigeria and Kenya.
Its biggest focus in these territories is to position itself as a thought leader and a watchdog in the consumer financial space to build brand equity and trust.