Nuclear ruling a big win for SA, says renewables industry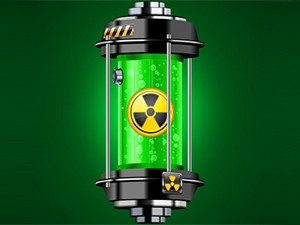 Environmental organisations and SA's renewable energy industry say it does not make sense for the country to invest in nuclear energy.
These comments follow last week's ruling by the Western Cape High Court in favour of anti-nuclear activists, stating government's nuclear procurement process was not valid.
In 2014, SA and Russia signed an inter-governmental agreement that sealed a cooperation pact between state-owned nuclear group Rosatom and state-owned utility Eskom.
The court ordered the government to set aside the deal which would see the procurement of 9.6GW of nuclear energy. The deal is expected to cost one trillion rand.
Judge Lee Bozalek said the government had flouted due process by not first debating in Parliament its decision.
"I think the ruling is firstly a confirmation of healthy democracy - that independence of the judiciary in SA is sound, and that statutory accountability continues to be vital," says Brenda Martin, chair of the South African Renewable Energy Council (SAREC).
Cost overruns
From a perspective of utility scale options available to SA, Martin says, the renewable power industry has a sound track record for good governance, bid prices have dropped by over 60% in just four years, and construction has been achieved within budget and on time in 98% of cases. Any cost overruns are for the private sector's account, she says.
"By comparison, nuclear power exploration in democratic SA has yet to prove its good governance credentials or affordability in practice. Cost overruns will be for the taxpayer and consumers' account. Global trends on nuclear build programme cost overruns are confirmed by every annual nuclear industry status report.
"If evidence from practice is considered alongside the nuclear judgement, the conclusion is simple - nuclear power makes no rational sense."
Penny Jane Cooke, climate and energy campaigner at environmental activist group Greenpeace, says it is important to note the courts have not passed a judgement on whether nuclear is a bad choice for SA. What the judgement says is that the process to date has been bad, thus the existing agreements have been deemed to be unlawful and unconstitutional, she notes.
"This is a huge win for SA in that it shows democracy works and that the courts agree with civil society that any nuclear procurement that goes ahead must be done in a transparent manner and with full public participation. It is now up to government to ensure a transparent and democratic process occurs going forward to truly determine the need for nuclear energy in SA," she says.
Outdated technology
According to Cooke, nuclear energy is an outdated technology that is being rejected and turned away from in many parts of the world.
"Based on our current economy and growth projections, we have no need for inflexible, mega-build energy projects such as nuclear when renewable energy technologies are mature and ready to go and provide the kind of flexibility our developing economy needs."
She adds that as many stakeholders have repeated time and again, the financial implications of the nuclear deal are just too high and all South Africans would be left with the costs of unaffordable electricity.
"Renewable energy is gaining popularity globally due to the fact that it is the most affordable and most mature technology, with learning rates and benefits that nuclear energy could never live up to. In SA, it is not a question of popularity but rather a question of government will.
"If the South African government were to seriously commit to renewable energy and remove the current artificial caps that are in place, then SA would receive all the benefits of a clean energy system with a flourishing green economy and massive job creation."
Low-carbon options
Richard Halsey, a member of environmental body Project 90 by 2030, hopes the ruling will bring about proper decision-making in national energy planning based on good information rather than vested interests.
"To move away from coal, renewables and nuclear are viewed as the two main low-carbon options. Renewable energy can now provide the cheapest electricity in terms of new build, utility-scale capacity. Wind and solar plants can be built faster, provide more jobs and have fewer environmental considerations in relation to nuclear," says Halsey.
He explains that since renewable energy, by its nature, is made up of a larger number of smaller individual generators, there is less room for corruption compared to mega projects such as nuclear, where only a handful of companies handle big tenders.
"So logically, renewables should expand as a preferable low-carbon energy choice on its inherent merits, rather than as a result of this court case. What the ruling should do is bring into the public view the underhanded tactics that have been at play in the nuclear procurement programme so far."
Meanwhile, energy minister Mmamoloko Kubayi has committed her department to public participation and transparency around the nuclear procurement programme.
According to Sowetan, in her first public comments since taking office' the minister told members of Parliament's energy portfolio committee that she did not have any problems with last week's Western Cape High Court judgement insofar as it stressed the need for public participation.
Another industry body, the South African Photovoltaic Industry Association (SAPVIA), says the ruling is positive for SA's energy sector in general because it supports the rational energy planning process. It is essential that SA follows a predictable, rational and informed energy planning process as laid out in the Integrated Resource Plan, says SAPVIA.
"We think it is very encouraging that the new minister Mmamoloko Kubayi has promised that the nuclear procurement process will be transparent and subject to a public participation process. This sends a positive message out to investors and analysts who are looking to invest in SA's energy sector."