Imminent launch of .africa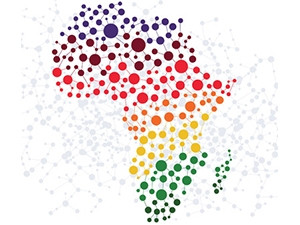 It's all systems go for the .africa generic top-level domain (gTLD) to officially become available, after an almost four-year battle over who has the rights to operate as the domain's official registry.
The Internet Corporation for Assigned Names and Numbers (ICANN) has approved ZA Central Registry's (ZACR's) launch plan and dates for .africa, with the process kicking off next week.
"Final and confirmed," is how ZACR CEO Lucky Masilela describes the launch dates ? as his company prepares to finally begin work as the .africa administrator.
ICANN confirming the dates has triggered a final countdown process starting on 4 April that will take .africa to general availability on 4 July when the public can apply for .africa domain names.
"This is when the gates to the most desirable African real estate in cyberspace will be thrown open," says Masilela. "The delegation of dotAfrica to ZACR has ensured the online economic journey of the continent will finally be realised."
The confirmation of the .africa launch dates follows the delegation by ICANN of the rights to administer the new, pan-African gTLD to ZACR on 15 February.
But it's been a long road to get here ? after an almost four-year legal battle with rival company, Mauritius-based DotConnectAfrica (DCA) Trust, to stop the delegation of .africa to ZACR.
Long time coming
The battle for who gets to be the official registry operator for .africa has been raging since 2013. DCA's application to be the official registry was originally rejected in June 2013. ZACR then signed a registry operator agreement with ICANN in March 2014.
In May 2014, an independent review process (IRP) suspended any further processing of any application for .africa, pending a review. In July 2015, the IRP ruled ICANN violated its bylaws during its handling of DCA's bid for .africa. This effectively 'unrejected' DCA's application and forced ICANN to put the DotConnectAfrica application back into the evaluation process.
ICANN's Geographic Names Panel then resumed its evaluation of DCA's application to operate .africa but in March 2016 ultimately found through its extended evaluation that DCA did not satisfy the necessary criteria to pass the review and its application was "ineligible for any further review". ZACR was then officially given the go-ahead by ICANN to begin operating as the .africa domain's official registry.
However, a California court in April 2016 granted a preliminary injunction in favour of DCA which froze the process once again. But in June 2016, the US court granted the ZACR's motion to dismiss all claims against it by DCA. In February 2017, a Los Angeles court denied DCA's request for another injunction to prevent ICANN from delegating the .africa gTLD and the rights to administer the gTLD were delegated to ZACR on 15 February 2017.
Path forward
The domain will now be launched in three phases: sunrise, landrush and general availability. The sunrise phase will run from 4 April to 3 June, and will allow trademark-holders and other intellectual property (IP) rights-holders to apply for .africa domain names associated with their IP.
The landrush phase where anyone can apply for premium .africa domain names, with auctions likely featuring here, has been confirmed for June. General availability, commencing on 4 July, will see members of the public registering their own .africa domain names for the first time.
"We are extremely grateful to the African Union Commission (AUC) and the African public for their unwavering support throughout the long journey to launch dotAfrica. It began as far back as the OR Tambo and Abuja Declarations where it was resolved to use ICT to ensure the development of Africa. It is now time to create the next chapter in the dotAfrica story as we focus firmly on making general availability a reality in July," Masilela adds.
The AUC has many times spoken of the importance of .africa as a vehicle for African socio-cultural activities in the digital era that will allow the continent to contribute to the global digital economy. Masilela says the entire continent can now be united together as one Internet community ? enabling e-commerce, technology and infrastructure to flourish under a single African umbrella.
Not without a fight
However, DCA CEO Sophia Bekele is not giving up without a fight. She told CIO East Africa earlier this month that DCA's legal battle with ICANN is not yet over and she believes it would be possible to re-delegate the .africa string in future.
"The actual merits of the case have to be decided after a proper jury trial. There are many legal processes and procedures that are still pending and yet to be completed. The ruling on the preliminary injunction would only allow ICANN to go ahead to delegate the string to ZACR ? but should DCA Trust prevail at trial, the .africa string will be re-delegated to us," she told the publication.
Bekele said DCA intends to go as far as legally possible, using available judicial processes within the US legal system, to gain access to .africa.
"I remain optimistic that this wrongful delegation that has been made by ICANN to ZACR will be overturned at the end, and the .africa string re-delegated to DCA Trust," she said.