Mobile point-of-sale use growing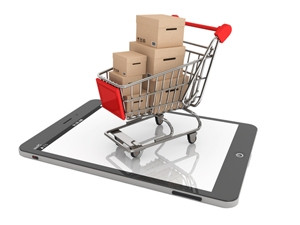 Mobile point-of-sale (MPOS) terminals will take on a significant role in businesses, handling 40% of all retail transaction value by 2021, up from an expected 12% in 2016.
This is according to a recent Juniper Research report, which says the use of MPOS systems will account for more than one in three point-of-sale (POS) terminals by 2021, driven by larger retailers adopting MPOS as part of an array of point-of-sale options.
The study notes that MPOS will enable retailers to 'queue bust' in stores, reducing lines and developing more targeted and situational campaigns as well as offering automatic ordering systems in restaurants.
"We are seeing several vendors tailor their software to the needs of specific industries, integrating MPOS capabilities as part of broader cloud-based business software, says James Moar, senior research analyst at Juniper Research.
"These additional services can then make use of the sales data directly to manage inventory, monitor staff performance and other functions, which can all add more value to a business and justify a higher margin."
451 Research notes MPOS growth continues to accelerate as the technology expands and deepens its reach across vertical industries, merchant tiers and geographies.
Also, rapidly increasing mobile penetration in emerging markets is catalysing MPOS growth, it says.
In the Middle East and Africa, for instance, mobile penetration is increasing faster than in any market, growing from1.34 billion in 2015 to 1.71 billion in 2019.
On the other hand, Technavio says the competition in the MPOS market is expected to intensify due to the increasing number of solution providers and acquisitions of small and medium enterprises, by the large players.
Technavio anticipates large retailers to integrate MPOS into their businesses during the forecast period.
Juniper research also found that MPOS is playing a key role in enabling smaller merchants in emerging markets, particularly across India, Southeast Asia and Latin America, to accept card payments and grow their businesses.
Much of the growth in these regions is being supplied mostly by local vendors, such as Banamex, Digio, PagSeguro and SmartPesa.
However, 451 Research says the impact of mobile on the traditional POS will be similar to that of payment cards on cash - although usage is being impacted, outright displacement will be an unlikely scenario.