Respected telecoms analyst Richard Hurst dies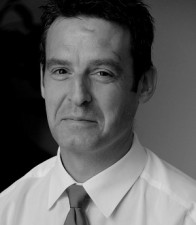 IT industry veteran and telecoms analyst Richard Hurst has passed away.
An experienced analyst with a focus on the African and Middle East ICT markets, Hurst has shared his insights about the SA telecoms market since 2001, most recently as director of enterprise research at Africa Analysis, whose team he joined in October last year.
During his career, Hurst covered areas such as mobile and fixed networks, as well as broadband on the fixed and wireless platforms. He was also interested in broadcasting and the pay-TV markets in the Middle East and Africa region, and was known to be always there to share his knowledge and commentary with journalists, editors and the rest of the IT industry.
Fellow analyst Mark Walker, regional director of IDC MEA, commented: "Richard was a friend, officer, gentleman and a remarkable analyst. He will be sorely missed. May he rest in peace."
Hurst started his analyst career at BMI-TechKnowledge in 2001.
Before joining the Africa Analysis team, Hurst was a senior analyst for enterprise at Ovum. Prior to that, he worked as programme manager for Communications and Networking Africa at IDC South Africa, where he handled IDC's telecommunications and networking research, analysis and consulting services for Africa.
Hurst published several studies that looked at areas such as market sizing data, in addition to forecasts on the use of fixed-line and mobile wireless technologies, such as GSM, CDMA, ADSL, WiFi and wireless broadband.
His research included an investigation of the regulatory environment, and how current and future changes might impact market developments and future growth, and he headed up several consulting projects for different financial institutions that centred around testing the validity of the business cases for new network ventures.
Hurst graduated from the University of South Africa where he did a BA in Economics and Politics, and also completed an MBA at Milpark Business School.