Sub-Saharan Africa needs more than just connectivity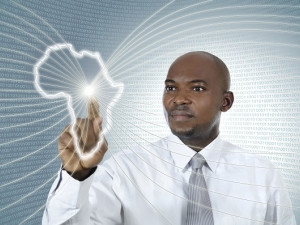 Connectivity is an important enabler of digital content creation and knowledge production; however, a new study has found it is not an all-encompassing condition.
Countries in Sub-Saharan Africa have seen broadband connectivity conditions improve dramatically over the last few years, and there is a drive by tech companies like Google and Facebook, with ambitious plans to increase it further.
Yet researchers from the University of Oxford in the UK say while connectivity is necessary, other conditions like the wealth of a country, innovation capacity and public spending on education are also important factors for countries to contribute to the knowledge economy.
To come to this conclusion, the research team investigated the patterns of knowledge creation in Sub-Saharan Africa countries and how they compared to the rest of the world. They looked at three outputs: traditional academic articles, collaborative software development (code loaded to GitHub), and domain registrations (such as .com or .co.za).
Sanna Ojanper"a and Mark Graham say in a statement about the report: "We began the research with the assumption that traditional knowledge production is heavily concentrated in the global north, and digital knowledge production is more accessible and geographically distributed.
"However, it turns out the global and regional patterns of collaborative coding and domain registrations are actually more uneven than those of academic articles."
The study found Sub-Saharan Africa is the smallest contributor in all three categories. It provides 1.1% of academic articles, 0.5% of collaborative coding, and 0.7% of domain registrations.
Comparatively, France produces 3.2 times more academic articles, 5.7 times more collaborative coding, and 3.4 times more domain registrations than all Sub-Saharan African countries together.
The researchers say the results show an increase in connectivity does not translate into more academic articles, collaborative coding activity, and domain registrations.
"While connectivity plays a role in all three categories, it seems to have a strong effect only on digital content creation," say Ojanper"a and Graham.
"On the other hand, the production of academic articles is more strongly related to a country's gross domestic product than to connectivity. Innovation capacity appears to have a positive relationship to all three content types. Education as a typically narrower variable appears to be related only to variance in academic articles.
"These results suggest that while connectivity is an important enabler of digitally mediated content creation, merely increasing connectivity might not allow African countries to leapfrog to higher levels of digital engagement. Wealth, innovation capacity and public spending on education matter as well."
The researchers say innovation hubs and local entrepreneurial initiatives are also important.
South Africa has recently seen a surge of innovation hubs and start-up centres, with large investments from tech giants like IBM and Google.
Ojanper"a and Graham conclude: "Transformation into a knowledge economy requires far more concentrated effort than simply increasing Internet connectivity. Among other challenges, the low availability of local content production has been proposed as a factor limiting the productive use of the Internet - a view that our findings seem to support."