The rise of the innovator
Vincent Maher's performance as chief innovation officer will help the CIO determine whether the CINO is an ally or rival.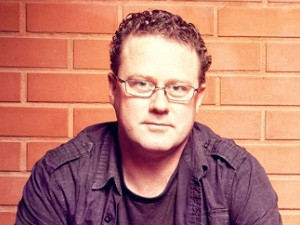 Vincent Maher's progress at new employer Kagiso Media is likely to be watched keenly by local CIOs eager to gain insight into the future of their careers. Maher was recently appointed chief innovation officer (CINO) at Kagiso and given the brief to galvanise the media group's extensive technology resources to forge new markets, connect with greater numbers of consumers, and deliver fresh products and services. Many US and European corporations have hired CINOs to capitalise on fast-emerging business opportunities generated by the boom in digital technologies. Maher, however, is one of a handful of CINOs appointed in South Africa.
The rise of the CINO is reshaping the roles and responsibilities of CIOs. Chief innovation officers, often dubbed CINOs by their employers to distinguish them from the long-standing CIOs, are commanding a growing slice of corporate technology budgets and wielding increasing influence in the executive suite.
"My task is to look across the group's technology architecture and platforms and identify opportunities to innovate and create new products. A lot of my thinking needs to be unconventional," says Maher. "I also aim to grow the business by employing new technology that will enable the delivery of further products," he says.
Track record
Maher, previously chief product officer at social network operator Mxit, boasts an extensive track record in the local digital arena. He co-founded mobile community pioneer Motribe in 2010 after a stint at Vodacom, where he worked on the Grid and Gridstar social networks and Legends of Echo gaming platform. Before joining Vodacom in 2008, Maher was the strategist at the Mail & Guardian Online.
Kagiso operates a broad portfolio of media investments that includes research, production, sales and broadcasting across radio, TV and digital channels. In July 2013, Kagiso launched Microsoft's MSN portals in Kenya and Nigeria. The media group, which delisted from the JSE last year, turned over R1.3 billion in the 2013 financial year.
Kagiso is looking to Maher to deliver not only insight into the burgeoning digital business but also substantial revenue. He's one of a handful of executives reporting to Kagiso CEO Mark Harris. While Maher's activities at the media group will give CIOs a guide to the likely influence of CINOs in the South African IT sector, they won't provide a clear blueprint for other local organisations. Kagiso doesn't employ a CIO. Oversight of the group's IT operations and technology infrastructure is the responsibility of its chief digital officer (CDO) Craig Corte. Maher will oversee Kagiso's technology selection and architecture.
"I will develop new concepts to commercial viability while the CDO will then drive commercial sustainability and scale," says Maher.
Kagiso will employ an agile development methodology, adds Maher, combined with 'lean startup principles' adapted for the media business. This will accelerate the 'build-measure-learn' development cycle that will be incorporated into the group's innovation culture, he says.
Maher is keen to quickly make his mark at Kagiso. "I'll be identifying short-term, medium-term and long-term priorities. It's important for people within the business to see change and innovation as soon as possible. The first changes are likely to appear within a few weeks. The long-term business innovations will emerge further down the line," predicts Maher.
When Kagiso starts making changes, the group's shareholders, customers and rivals won't be the only interested onlookers. Many CIOs around the country will be watching to see how Maher makes his mark.
This article was first published in Brainstorm magazine. Click here to read the complete article on the Brainstorm Web site.