Black-owned software testing start-up gets global partner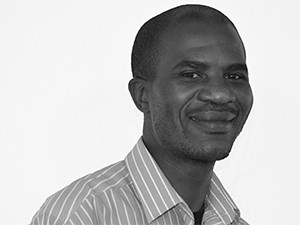 Johannesburg black-owned start-up Teclado Technologies, provider of software testing and quality assurance services, has partnered with US-based QA mentor.
Headquartered in New York, QA mentor is a software testing services and solutions company with global ambitions and this is its first entry into the South African market.
Ruslan Desyatnikov, founder and CEO of QA Mentor says: "The company's objective is to have presence across the world, working around the clock supporting all time zones to offer software quality assurance, testing best practices and methodologies."
Teclado Technologies CEO Andre Chale says the added pool of expertise will certainly add value to Teclado, also creating much-needed job opportunities in the country.
"The SA software testing landscape is dominated by big players; we needed to diversify the type of testing and expertise already existent in the market and for that, we believed we needed the help of someone outside our shores."
QA around the clock
QA Mentor was established in 2010 and has eight offices around the world, including in Europe, Israel and India. The company says it supports clients from start-ups to Fortune 500 organisations, using 150-plus offshore and onshore resources.
Teclado Technologies started in July 2016, says Chale, with the aim "to contribute in a small way to the ever-growing software development industry and improve the quality of the software produced in our country and the continent at large."
Chale believes virtually any industry or economy today relies on software. "The quality of that software is the primary concern for any organisation."
But Chale says Teclado has experienced a fair share of challenges as it looks for business opportunities.
"We are a company in its infancy and entering a very competitive, diversified industry. There are many challenges that we are faced with, from lack of capital, office space, and equipment, just to mention a few," he says.
The partnership with QA Mentor means Teclado's three-member team will be servicing offshore clientele from its virtual office.
The company says it provides manual functional testing as well as a variety of automated compatibility, database, integration, regression, performance, Web applications and mobile testing.
Teclado plans to coach young matriculates and inexperienced graduates and introduce them to the field of testing.