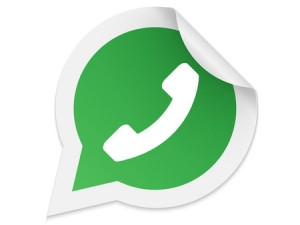 WhatsApp Messenger is driving over-the-top (OTT) services on the African continent.
This is according to telecoms specialist adviser Analysys Mason, in its Connected Consumer Survey, analysing mobile customer behaviour in sub-Saharan Africa.
The firm conducted a mobile survey with partner OnDevice Research, and reached 1 000 respondents in SA, Ghana, Kenya and Nigeria. In the study, Analysys Mason looked at purchasing criteria when changing mobile plans, the impact of data pricing and network coverage on customer satisfaction, and the adoption of OTT services such as WhatsApp.
The research firm found WhatsApp is the leading OTT communications app in the region but voice-centric apps such as imo, Skype and WhatsCall are also popular.
It adds the Facebook-owned WhatsApp is used by 86% of respondents overall, with 42% of the respondents saying they use the app for free voice calling.
WhatsApp, based in Mountain View, California, was acquired by Facebook in February 2014 for approximately $19.3 billion. Statista says as at January 2017, WhatsApp had 1.2 billion users globally, making it the most popular messaging application.
"WhatsApp has established itself as a mass-market messaging service among mobile data users in Sub-Saharan Africa," says Stephen Sale, research director at Analysys Mason. "Its closest rival is Facebook Messenger."
He adds Skype is also present in the region, as are a few other voice-centric apps such as imo and Viber, both of which are popular in Ghana, Kenya and Nigeria. However, he says these services have not achieved the scale of WhatsApp and tend to be used within smaller market segments or for specific use cases, such as international calling.
Sale notes reflecting the relatively high price of voice calls in the region, free calling is widely used by respondents.
This feature is particularly popular among foreign nationals - 50% of foreign nationals use free voice calling, and 11% pay for VOIP calls, compared to 42% and 7%, respectively, for the whole sample, he explains.
Nonetheless, he points out the high rates of VOIP usage should be of particular concern to operators as smartphone penetration increases.
"WhatsApp is well-positioned to benefit from the network effect and take market share in voice. Operators need to review their domestic and international voice prices to maximise usage and proactively manage a probable decline in revenue."
Data speeds
The study also found 44% of the respondents in Sub-Saharan Africa that plan to change mobile plans cite mobile data speeds as a key purchasing criterion.
Some 30% of respondents stated they intended to make a change to their mobile plan in the next six months.
In SA, 51% of postpaid users with handset bundles regularly exceed their data allowances and report lower satisfaction scores, probably due to the pay-as-you-use overage policies common in the country. Only around 20% of the respondents stated they use data within the limits of their allowances.
Sale notes Vodacom scored relatively well on the net promoter score (NPS) - a tool used to gauge the loyalty of a firm's customer relationships. Its NPS was seven, compared to Cell C on minus two and MTN on minus nine.
Sale explains smaller operators often perform better on this metric due to their ability to target specific market segments. "Vodacom bucked the regional trend."
He points out higher data allowance was the most commonly cited criterion for South African customers' next mobile plan (37%). "Customer service was a relatively strong factor in churn decisions. Over 30% of potential churners for South African operators cited a poor customer service experience as a reason to churn. This is high."