Digital Africa about inclusion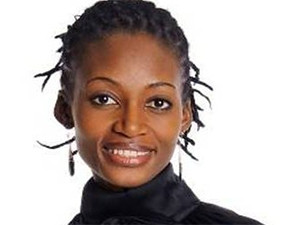 Digital Africa is not about technology. It is about inclusion.
This was the word from Tumi Chamayou, VP for strategy, marketing and communications at Ericsson. She was speaking during the opening morning of AfricaCom 2015 in Cape Town today.
"Connecting people is just the beginning. Digital Africa is about innovation beyond technology. It is about creating platforms for inclusion."
This inclusion encompasses everything from ways to promote more streamlined financial services to coming up with strategies to foster better business processes and developing ideas to empower and improve industries to more efficiently use the resources at their disposal, she continued. "Inclusion leads to empowerment."
This improved level of inclusion means we as consumers are no longer merely "consuming" things. We now have a different role in this digital society and can be part of an ecosystem that seeks to uncover unique ways of working and coming up with solutions to real world problems.
"No longer can we just sit back and be recipients of ICT. We are not participants."
These innovations are allowing us to collaborate in different ways and this develops new levels of trust.
Inclusion is tearing down traditional ways of doing things, stressed Chamayou. Banks, utilities and governments all functioned in a certain way but now we are expanding our levels of engagement with these different individuals and institutions.
ICT is forcing us to think more broadly about how we can collaborate and cooperate with each other, with businesses and with institutions, she went on to say.
From a business perspective - inclusion deals with the use of ICTs and digital technologies to change entire industries, to promote leaner structures and more effective business processes. Increasingly, businesses are using ICTs to break down the barriers between the physical and virtual world for the benefit of their staff and their customers.
And for society more broadly, Chamayou believes inclusion ties into creating communities that utilise ICT to improve lives and foster a more equal playing field for all.