Spike in travel-related searches on smartphones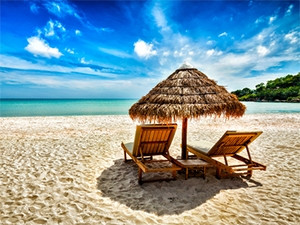 With festive season just around the corner, people across the globe are increasingly turning to their smartphones to ask Google for travel ideas and watching holiday previews on YouTube.
A recent Google study focusing on the impact of mobile technology found that more people are moving away from desktop searches and more towards mobile devices as a means of running online searches.
According to the study, google searches on smartphones have increased by 50% over the past year with most people inquiring about their travel destination in recent weeks.
The most commonly asked questions on google during this period is; "What to do in .... (Destination)" and "Where is.... (Destination)." Majority of these consumers ran their searches on their mobile phones.
A further breakdown of the findings shows that flight-related queries made on phones and tablets on Google.com were up 33% year over year, while hotel searches also spiked 49%.
Among those who watched travel-related content, 64% said they did this while thinking about taking a trip.
Arthur Goldstuck, World Wide Worx MD, says these findings are to be expected as more people have access to smartphones globally now than ever before.
"Mobile penetration has increased significantly worldwide. In SA for instance, around 23 million people have access to smartphones in comparison to 10 million who have access to desktops. This means we are approaching almost half of the population's smart mobile penetration," he says.
Another report conducted by Ofcom on communications data in August shows the success of mobile devices in the UK has been at the expense of laptop computers, the latter dropping from 40% of online connections in 2014 to 30% in 2015.
According to the findings the big difference from the previous year's report was the 4G subscriptions to the high-speed mobile Internet, which is now widely available at a less cost.
Google analysts further identified an emerging trend in travel-related mobile searches, which they call "micro-moments," when consumers consult their phones in brief, focused sessions.
Time spent on travel sites recorded a 7%, decline, indicating that majority of these consumers prefer to run their searches via google, or specific mobile apps instead of directly logging onto the destination Web site.
Goldstuck attributes this trend to the growing popularity of holiday mobile apps which are able to manage one's travel. He says this makes it more convenient for travellers to plan an entire trip online.
"Travel mobile apps strip down the often complex process of searching for the right destination, viewing it and then making a holiday booking", he explains.
Co-author of the Google research paper, Oliver Heckmann, says Google is thinking a lot about how it should evolve products to keep pace with the consumer changes reflected in this research.