Govt mulls sale of Telkom stake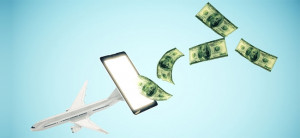 Speculation is rife that government is contemplating selling its stake in Telkom to raise funds to bailout South African Airways (SAA).
Yesterday, reports surfaced that government is open to discussing the disposal of its Telkom stake, in an effort aimed at rescuing cash-strapped SAA.
Finance minister Malusi Gigaba has reportedly engaged with several ministers, including telecoms minister Siyabonga Cwele, about the option of selling the stake in the telecoms group.
Government holds a majority stake in Telkom, with 39.75% in shares valued at about R14 billion. Struggling SAA needs a R10 billion bailout to boost business operations, according to reports.
Although Cwele previously shared positive sentiment about government's "correctness to invest in turning around" Telkom instead of selling the stake, the department would not be drawn to comment on the latest sale rumours.
Department spokesperson Siya Qoza said via e-mail: "As a matter of principle, the minister does not comment on Cabinet matters before they have been finalised. Cabinet has its established norms and protocols of communicating its decisions."
Responding to ITWeb's requests for comment, Telkom also noted it does not comment on decisions or moves by shareholders.
Second time around
While there is no indication as to how government will approach this sale or how big of a stake in Telkom shares it intends to sell, this is not the first time there has been news of a potential share disposal.
In 2012, Telkom and Korea-based KT Corporation announced they had, in principle, agreed on a per-share price for KT's purchase of a 20% stake in the telecoms operator.
However, government pulled the plug on a proposed strategic transaction between KT and Telkom. At the time, Cabinet said it had taken the decision not to support the transaction "as proposed".
Commenting on a potential sale, Dobek Pater, MD of Africa Analysis, says much depends on whether the stake is sold to an operator or a passive investor.
"Ultimately, the price government will be able to realise will probably fall somewhere between what government thinks its shares are worth and what the buyer is prepared to pay in an opening gambit.
"If government is rushed in selling its shares (because it needs to access the funds quickly), it would work to government's disadvantage as it would not have the luxury of protracted negotiations and would need to be prepared to compromise more," he points out.
No business sense
Naila Govan-Vassen, senior industry analyst for the digital transformation practice at Frost & Sullivan, says from a government point of view, selling shares from a profitable asset to finance debt on a cash-strapped company does not make business sense.
SAA has not been profitable since 2011, she states. "The South African government holds a stake of 39.75% in Telkom, which is worth approximately R14.4 billion. If the shares were being sold to finance a turnaround strategy (perhaps buying new planes, automating processes) to improve the financial and business performance of SAA, then maybe one could see some benefits in the disposal of their Telkom shares."
Govan-Vassen explains: "Through its ownership of Telkom, government has had a significant influence over how the operator was run, and by extension greater control of the country's ICT strategic direction. Although that seems to have been relaxed somewhat, since the appointment of current CEO Sipho Maseko, Telkom is still viewed very much as having government influence. Under Maseko's tenure, Telkom has gone through a dramatic transformation and in the view of the market, improved its fortunes.
"Therefore, while government would be using the proceeds of the shares sold to plug a gap elsewhere, the sale would see government lose a major stake in what is becoming an increasingly valuable asset."
According to George Kalebaila, director for telecoms and IOT for Africa at IDC, government has in the past deemed Telkom a strategic asset and therefore retained a significant shareholding in the company.
"It could be that government, in light of the situation at SAA, has deemed SAA to be more strategic and worthy retaining than Telkom assets. Of course, one would hope the asset that is performing optimally would be retained and those that are underperforming are disposed," he says.
Kalebaila points out that since it seems SAA's situation is rather dire and urgent, the only government asset that would be disposed of rather easily and would not be short of bidders is Telkom, given the stellar performance it has enjoyed in the past few years.
"The telecoms sector is quite mature and has performed rather well without government interference or support. In our view, Telkom as it is now, can attract serious bidders who have the necessary capital to make Telkom even more competitive."
Logical steps
Pater is of the view that selling the stake would be good for Telkom and probably the country.
However, he points out that selling the shares to fund SAA without addressing serious problems at SAA will be highly illogical. "Government would sell shares in one of the better performing state-owned entities (SOEs) to pour the money down a bottomless pit."
Pater also believes the move would only be logical if government either subsequently privatised SAA, or if it were serious about making the SOE commercially viable and profitable.
This would mean ensuring SAA operates on a purely commercial basis, ensuring it is managed by a competent team, eliminating corrupt practices and eliminating political interference, Pater concludes.