Standard Bank, Seedstars World scout best start-ups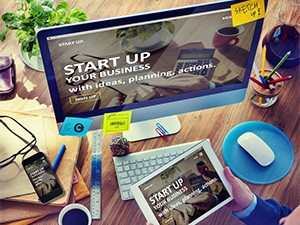 Start-ups in Cape Town, Durban and Soweto will compete for the title of the "best start-up" in SA, as part of the Seedstars World competition.
In partnership with Standard Bank, Seedstars World will host pre-selection events in the three cities and invite the top three start-ups from each city to the grand finale hosted at the Standard Bank Incubator in Johannesburg.
Seedstars World, a global competition for emerging markets and fast-growing start-ups, identifies the best seed-stage entrepreneurs and provides them with an opportunity to win up to $1 million and network with investors and mentors from around the world.
Seedstars World says in a statement, following the successful scouting of South African and global start-up winner, Giraffe, this year's competition will be bigger and better.
"With Giraffe as the global winner of our competition, we have proven South Africa has world-class entrepreneurial talent. This year is about casting our net even wider and giving the opportunity to the whole country to participate and become part of a global journey," says Marcello Schermer, regional manager for Africa at Seedstars World.
"We have found a great partner in Standard Bank, which is investing a lot into making this ecosystem competitive and inclusive on a local and global level," he says.
Jayshree Naidoo, head of the Standard Bank Incubator, adds: "Seedstars World has been a great partner to mobilise support and exposure for the start-up community in SA and the continent. Given the success of our partnership in SA in 2015, we are proud to once again be the country sponsor of Seedstars World. We look forward to another great year as we expand the Seedstars competition to include three provinces: Cape Town, Johannesburg and Durban."
Applications are now open for the pre-selection events to be held in Cape Town on 27 May, Durban on 8 June, and Soweto on 14 June.
Companies applying need to be less than two years old, have raised less than $500 000 in funding and have built a minimum viable product, ideally with existing traction.
After the pre-selection events, up to 10 of the best seed stage start-ups in SA will be invited to the grand finale in Johannesburg to pitch for the opportunity to compete at the Seedstars Summit, which takes place every year in Geneva, Switzerland.