Government honours 'girls in ICT' day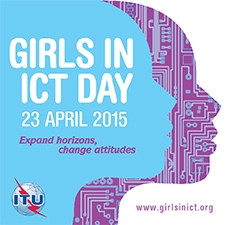 The Department of Telecommunications and Postal Services (DTPS) will mark International Girls in ICT Day, tomorrow in Mpumalanga.
The initiative is organised by the International Telecommunication Union and has taken place for the past five years; being held on the fourth Thursday in April.
Stakeholders from around the world are encouraged to hold events with the goal of making young women aware of the opportunities available in ICT.
Deputy minister of telecommunications and postal services Hlengiwe Mkhize says the scarcity of young women attracted to ICT studies is reflected in ICT companies and government agencies around the world.
Tomorrow, the deputy minister will go to KwaMhlanga Secondary School in Mpumalanga, to encourage female pupils in grades 10 to 12 to focus on maths, science and computing as subjects in school, as these will allow them to enter the ICT space.
Among other activities, there will be a discussion with the pupils on the pros and cons of having access to mobile phones within schools and during classes.
Female role models occupying senior positions in the ICT sector will also share with pupils their personal journeys on how they got to where they are today.
The event is hosted in partnership with Telkom, the Arup Education Trust, Intel and the South African Communications Forum.