New smoke-free e-cigarette launches in SA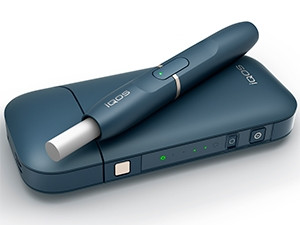 Philip Morris International (PMI) has launched its iQOS smoke-free tobacco device in SA, claiming the new e-cigarette technology is a "less harmful alternative for smokers".
PMI is the owner of cigarette brands Marlboro and Chesterfield. It says the iQOS technology heats tobacco without burning and generates a nicotine containing vapour that yields on average less than 10% of the levels of harmful constituents found in cigarette smoke.
The new technology is the result of over a decade of research on a range of potentially reduced-risk alternatives to cigarettes. The New York Stock Exchange-listed tobacco company has invested over $3 billion in research conducted by over 430 scientists and experts in PMI's research and development facilities in Switzerland.
Marcelo Nico, MD of PMI Southern Africa and Indian Ocean Islands, says the device is different from other e-cigarettes because of the heat-not-burn technology and the fact that most other e-cigarettes are not tobacco-based but allow liquid nicotine to be inhaled.
Over 1.8 million cigarette smokers have switched to iQOS since its pilot launch in Nagoya, Japan and Milan, Italy in 2014. Globally, the product is available in over 24 markets, with SA added late last month, and the group plans to bring that up to 30 markets by the end of 2017. More than three million of the devices have been sold worldwide.
iQOS uses an electric heat source to heat tobacco at precisely controlled temperatures below combustion levels. This tobacco heating system is used with HeatSticks. The device does not produce smoke or ash and the vapour has far less smell than cigarette smoke and is not a source of second-hand smoke.
PMI claims iQOS vapour contains on average 90-95% lower levels of harmful and potentially harmful constituents - excluding nicotine - compared to cigarette smoke from a reference cigarette designed for scientific research purposes.
Smoke-free ideal
Nico says PMI is convinced of the business potential of its reduced-risk products.
"More than ever, society expects us to act responsibly. We believe that these smoke-free products have the potential to positively impact the health of adult smokers."
He says PMI's vision is to build a smoke-free world and believes that one day the new technology will replace traditional cigarettes.
"We're optimistic about the future as we work to progressively transition PMI's existing cigarette business to these potentially less harmful, smoke-free alternatives. There is tremendous opportunity in SA to accelerate switching from cigarettes to smoke-free products," Nico adds.
For a global cigarette company, trying to get people to quit traditional cigarettes may sound counter-intuitive, but Nico says this is what long-term success would look like for the firm.
"About seven million adults in SA are smokers and the World Health Organisation estimates smoking rates will spike by 50% in Sub-Saharan Africa by 2050. We also know that many of these men and women are looking for less harmful, yet satisfying, alternatives to smoking. We want to give them that choice," adds Nico.
Local affiliate Philip Morris SA says the products are available in supermarkets and tobacconists in SA. The iQOS device retails at R850, and the HeatSticks cost R39.50 per pack of 20.