Local HR, payroll outsourcing grows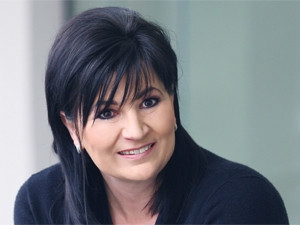 South African companies are increasingly looking towards external payroll and human resources (HR) consultants to help them maximise the performance of their workforces, attract and retain the best talent, and align their HR departments better with their business objectives.
So says Annemien Victor, director of consulting services at Sage VIP, who notes the growing complexity of the HR environment means companies need outside expertise to navigate challenges such as performance management, regulatory environment and managing organisational change.
According to Victor, external consultants are exposed to the latest best practices for HR and payroll, and understand the environment better. Also, they can offer fresh and up-to-date perspectives internal people might miss because they are so caught up in day to day operations, she adds.
By outsourcing HR function, the company will be able to reduce the costs of processing payslips because of outsourcing firm's economies of scale, says Victor. The outsourcing firm will have its people and technology working to serve a large customer base, sharing the costs between them, she adds.
"The cost savings can be very attractive, especially for companies having to spend a lot of money updating legacy systems or manual processes to bring them in line with modern technology and best practice. And of course, the payroll outsourcing firm will keep up to date with the latest tax laws, saving the company a lot of headaches."
Victor points out, because the HR function has become very complex and specialised, companies can benefit from the advice and skills of someone exposed to the latest laws, technologies and trends when they do not have the capacity to keep up with this changing environment themselves.
Moreover, there is stiff competition for rare skills in the market - finding and keeping the best talent is a challenge for every organisation. If the business is outsourcing the function, it knows the task will always be completed, says Victor.
"With the assistance of expert consultants in this field, organisations can create processes and systems that enable them to meet tax, labour law and other regulatory demands - and also administer the employee benefits more accurately and effectively," she concludes.