Adapt IT books into hospitality industry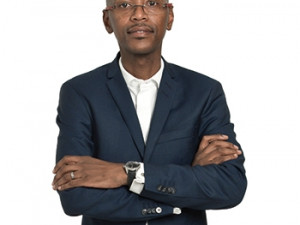 JSE-listed Adapt IT Holdings has acquired 100% of the Micros South Africa Group for R120m.
Micros is a provider of software and hardware solutions to the hospitality and retail industries in SA and Africa and the deal "in line with Adapt IT's strategy of planned acquisitive growth," Adapt IT says in a statement.
Sbu Shabalala, CEO of Adapt IT, told ITWeb Africa that the two businesses have highly aligned strategies and many operating synergies. "We are investing R120m in total (R61m directly and R59m in a loan which will fund the buybacks from the other shareholders as there was a composite deal structure)," he explained.
Paul Stephenson, Micros MD, says Micros has 20 years of experience and over 300 employees, and specialises in the resale, support and deployment of software and hardware products, cloud solutions and professional services for the hospitality industry. It has a value-added reseller agreement with Oracle to distribute Oracle Hospitality products, which amde Micros a particularly attractive acquisition target.
Shabalala says Adapt IT is the largest Oracle ISV (Independent Software Vendor) in South Africa and it was appealing to extend its capability through the acquisition of Micros SA. "The addition of Micros will enhance the overall Oracle capability within Adapt IT, create an entry into the hospitality sector based on deep vertical industry expertise, and support our continued growth in South Africa and the African market," he says.
According to Research and Markets' Global Hotel and Hospitality Management Software 2016-2020 report, the hospitality management software market is expected to grow at a compound annual growth rate of 6.14% between 2016 and 2020. The report also named Oracle as the top vendor in this market.
"No management changes are envisaged as we have great confidence in the Micros SA management and delivery teams. Obviously as part of the Adapt IT group Micros staff will have added growth opportunities over time," adds Shabalala.